2
min read
Following on in South Africa's footsteps, Jamaica has officially banned American anti-gay pastor Steven Anderson from entering the Caribbean nation.
The decision to ban the infamous pastor was made by the chief immigration officer,  who said that "the pastor's statements are not conducive to the current climate," according to a spokesperson for Jamaica's Ministry of National Security.
Anderson, who in the past has specifically called for the execution of gay people, was planning on visiting the Caribbean island nation with the intention to "preach the gospel and preach about Jesus and preach about salvation."
Pastor Anderson, who runs the Arizona-based Faithful Word Baptist Church, received the news of his ban from entering Jamaica when he landed in Atlanta to catch a connecting flight to Kingston.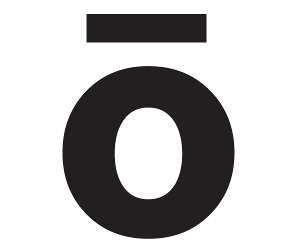 He was told that, "Jamaica had notified the airline that I was not going to be allowed to enter the country."
"I'm pretty surprised," Anderson explained in a video posted on YouTube, "I've seen a lot of stuff online that said that Jamaica is 'the most homophobic country in the world.'"
"So, it's pretty weird that I would be banned from Jamaica because of my views on homosexuality."
Claiming that Jamaica was pressured to ban him by "an outside influence" such as the United States or the United Kingdom, Anderson believes, Jamaica is being forced to "be pro-homosexual."
"The people of Jamaica are not pro-homosexual at all. But apparently that agenda is just going to be crammed down their throat."
Jay John, the LGBTI Activist who created a petition which was signed by almost 39,000 people calling for the Jamaican government to block the pastor from visiting Jamaica, responded to the pastor's statements in a comment under Anderson's video saying, "I am Jamaican, I started the petition without any outside influence except for the concern for my people. Stay away from our island with your messages of hate."
In response, Anderson replied in most unchristian fashion, saying, "You can't ban the internet, moron! More people in Jamaica are hearing about my preaching than ever because of your stupid petition. P.S. Get AIDS and die, faggot!"
Jamaican lawyer and gay rights activist, Maurice Tomlinson says that he is proud of his country for banning Anderson.
"This is a huge win for our Jamaican sovereignty, our constitutional protections and the safety and security of all Jamaicans."
Anderson has also been thrown out of Soth Africa, and Botswana when he tried to start a church there and has been banned from entering the United Kingdom and Canada.
The news team for
Gay Nation
love tips from our readers. Got tips or a news story that you would like published?
Go here to tell us something.