Scotland's First Minister, Nicola Sturgeon has shown the world exactly where her allegiances lie, choosing to lead the Glasgow Pride march, and snubbing US President Donald Trump.
Sturgeon, who could have met with President Donald Trump during his controversial trip to the region, instead decided to take part in the country's largest LGBTI pride event, which just-so-happened to coincide with Trump's trip.
Not surprisingly Trump's tour has been followed by protests, with the majority being in response to his discriminatory policies against numerous groups, including the LGBTI community.
While a meeting between Sturgeon and Trump was almost certainly on the card for the leaders, Sturgeon instead attended Glasgow Pride while sporting a white t-shirt with a message printed in rainbow colours, stating "Choose love."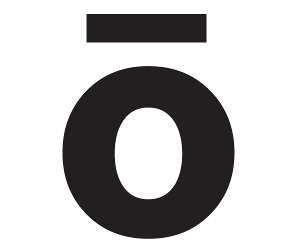 Addressing the parade atop a bus covered in rainbow balloons and LGBTI flags, Sturgeon told parade participants, "I'm proud to be here with you today and be the first head of government to lead a Pride march in the UK."
"Scotland is one of the best countries in the world for LGBTI equality, but we still have work to do for trans rights."
"From the bottom of my heart I want to tell you how proud I am to be here today, there is nowhere I would rather be than here with you," she added.
According to some media reports, there is a mutual dislike between Trump and Sturgeon, who has been highly critical of the US president.
First Minister @NicolaSturgeon led the entire #GlasgowPride parade with young people today – what a wonderful sight! ?? #EducatetoLiberate pic.twitter.com/3aj9XcKmAi

— TIE (@tiecampaign) July 14, 2018
#GlasgowPride @NicolaSturgeon "From the bottom of my heart I want to tell you how proud I am to be here today – there is nowhere I would rather be than here with you" ?? pic.twitter.com/agIjd3NDuL

— TIE (@tiecampaign) July 14, 2018
Massive crowds but still managed to catch up with @NicolaSturgeon @ScotGovFM @ChristinaSNP before the start of @prideglasgow march #PrideGlasgow pic.twitter.com/JYuzdErR6J

— Margaret Ferrier SNP (@MargaretFerrier) July 14, 2018
And last (but certainly not least!) @NicolaSturgeon: "I'm proud to be here with you today and be the first head of govt to lead a Pride march in the UK" ??????????????????#PrideGlasgow pic.twitter.com/VIq7YGwIvX

— Equality Network (@LGBTIScotland) July 14, 2018
Glasgow pride with the lovely @NicolaSturgeon pic.twitter.com/NFCWXsiYPf

— Stacy Sinclair (@StacySinclair85) July 14, 2018