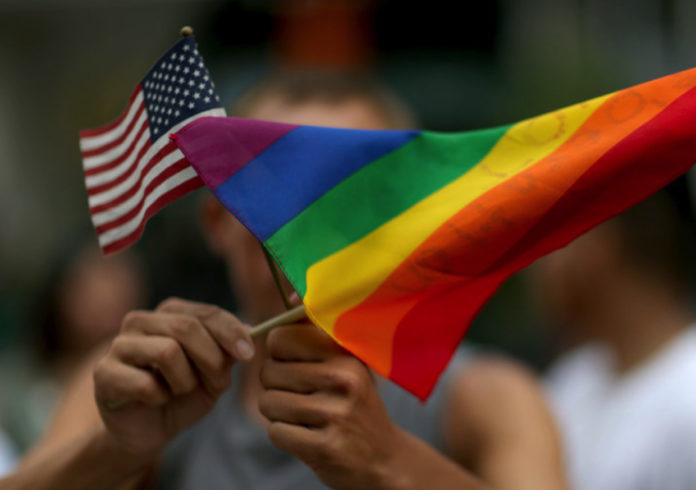 2
min read
Despite President Donald Trump, and Vice-President Mike Pence failing to publicly acknowledge Pride month in the United States, high-ranking diplomats have shown wide-spread support by releasing statements and attending Pride Month celebrations.
Showing his support for Pride, Secretary of State Mike Pompeo issued a Pride month statement stating, "The United States joins people around the world in celebrating lesbian, gay, bisexual, transgender and intersex (LGBTI) Pride month and reaffirms its commitment to protecting and defending the human rights of all, including LGBTI persons."
Speaking at USAID's annual Pride month reception, United States Agency for International Development Administrator Mark Green, thanked his LGBT+ colleagues saying, "Your voice is important individually, but also together. Your advocacy and your voice individually and altogether makes us a stronger agency and it makes us a better agency, and I think makes us a more responsive agency."
The United States Ambassador to the United Nations Nikki Haley also acknowledged Pride month in a statement.
"This June, we join our friends in the lesbian, gay, bisexual, transgender and intersex (LGBTI) community around the world who are celebrating Pride month," said Haley. "At the U.N. we see the importance of defending freedoms of LGBTI persons from governments that violate their own people's human rights."
"The United States embraces personal freedom, rejects discrimination and supports the global LGBTI community in standing up for their human rights," she added.
United States embassies and consulates in Paraguay, Cuba, and other nations publicly acknowledged Pride month and the International Day Against Homophobia, Transphobia and Biphobia by raising the rainbow flag and holding receptions with LGBTI rights advocates.
"It was an honor to preside over the first public ceremony of the raising of the rainbow flag during LGBTI Pride month today at the embassy," explained Lee McClenny, who is the United States Ambassador to Paraguay, "The fight to protect the rights, dignity and equity of all people is a task that we must undertake together."
Following the signs of support for United States Diplomats, many political commentators have been quick to highlight that while the Trump administration continues to promote LGBT+ rights abroad, back in the United States it's a different story, with growing criticism over the White House's domestic LGBT+ rights record and its overall foreign policy.
The news team for
Gay Nation
love tips from our readers. Got tips or a news story that you would like published?
Go here to tell us something.