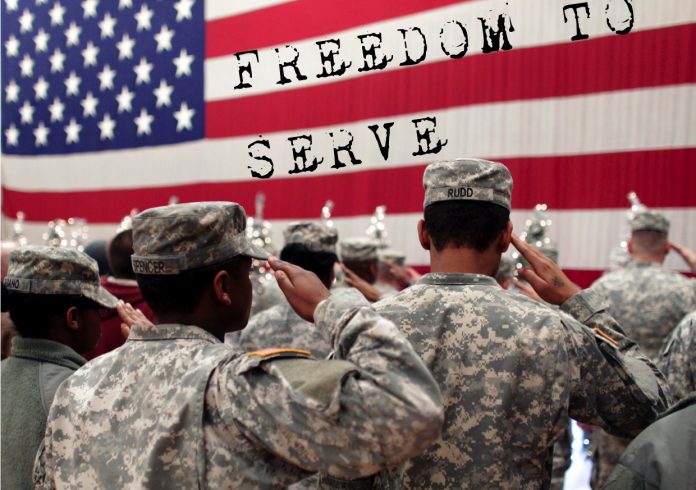 The United States military has confirmed the enlistment of their first openly transgender individual following a series of court rulings against Donald Trump's ban.
Speaking with CNN, Maj. Dave Eastburn says "The Department of Defense confirms that as of February 23, 2018, there is one transgender individual under contract for service in the US Military."
The individual, who has not been named, passed all the requirements to serve and has signed a contract with the military but has not yet begun their basic training.
The date to allow transgender recruits was initially set for the 1st of July 2017 following former President Obama's 2016 decision to authorise transgender personnel in the military.
The date, however, was soon pushed to the first day of 2018, and then appeared to be cancelled entirely when President Trump shocked the world in July last year by announcing on Twitter "that the United States Government will not accept or allow Transgender individuals to serve in any capacity in the US Military."
Trump's order, however, was quickly challenged in court, leading to several damning injunctions against the president's attempt to impose the ban, and as a result, the enlistments went ahead as scheduled on the 1st of January 2018.
Despite predictions that there are an estimated 15,000 transgender people actively serving in the United States military, they had historically not been allowed to enlist if they were open about their gender identity.