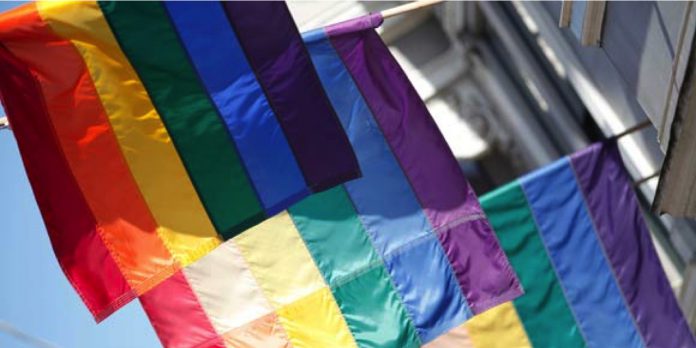 < 1
min read
South Africa's Controversial White Nationalist organisation, AfriForum has claimed that the LGBTI Rainbow flag is just as offensive as the nations old apartheid-era South African flag and that if the apartheid flag is banned then the LGBTI rainbow flag should follow.
Reported by EWN, the group's anti-LGBTI message follows an attempt to restrict the flying of the apartheid-era flag have come to light.
"The argument on why the old South African flag should be banned is because of its offence," AfriForum's Ernst Roets, says, adding that the ban "could lead to the banning of the Rainbow Flag."
"There are many polls which found the majority of people in South Africa have a problem with homosexuality. It's an extremely slippery slope if we try to say if something offends him or her and then that symbol has to be banned," Roets wrote in a paper filed at South Africa's Equality Court.
AfriForum is opposing an application by the Nelson Mandela Foundation for the Equality Court to declare that "gratuitous displays of the old official flag of apartheid South Africa constitute hate speech, unfair discrimination and harassment based on race."
The foundation argues that "some South Africans do not fully appreciate that apartheid was a crime against humanity (as the United Nations declared in 1973), and that gratuitous displays of apartheid symbols, such as the old flag, are a celebration of that crime and a humiliation of its victims."
AfriForum believes that the flag should be restricted, just as is the case in Germany with regard to Nazi symbolism, and that it should only be seen "in museums, documentaries and cathartic creative works."
Last Updated on