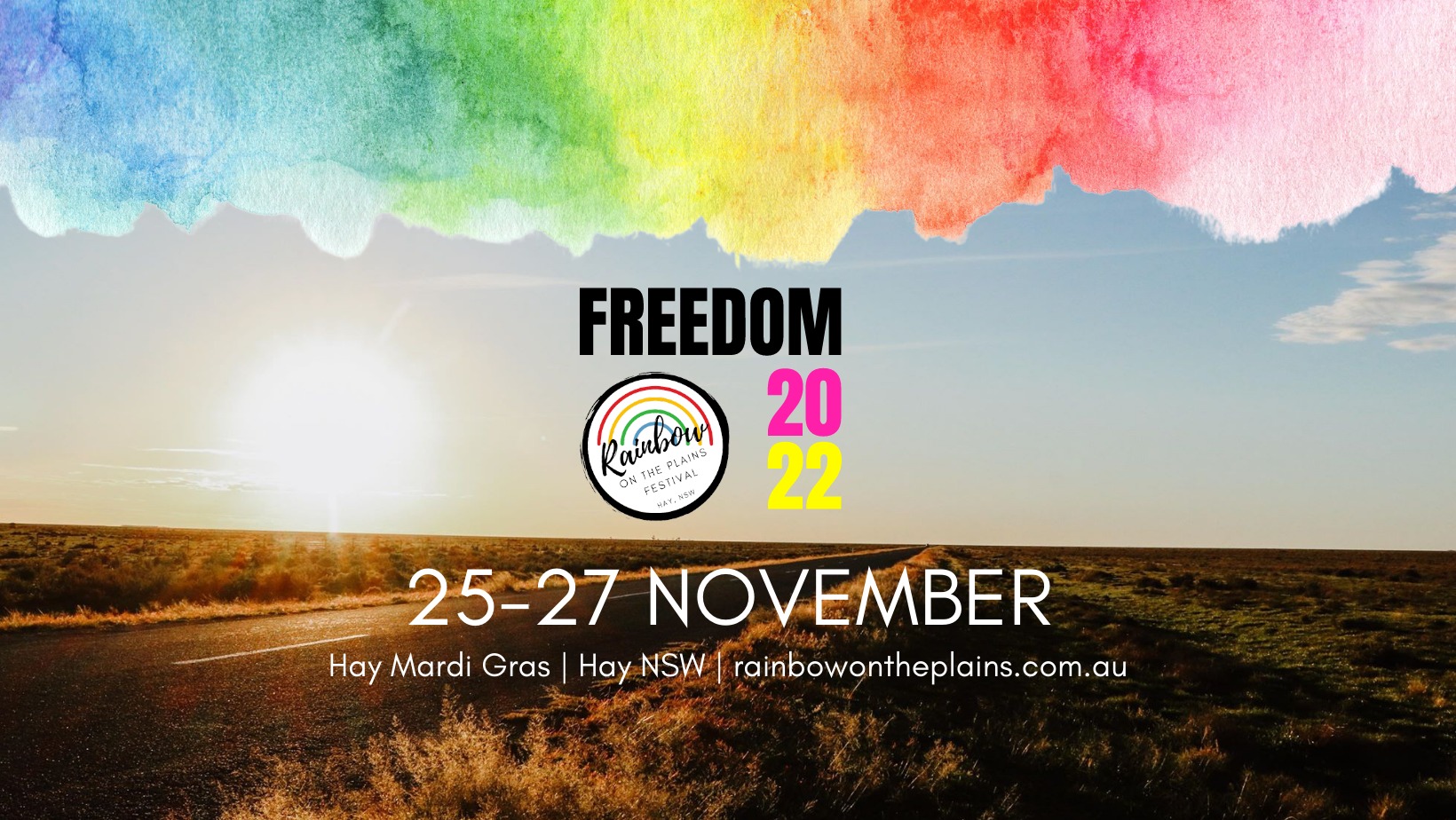 Date
Nov 25 - 27 2022
Expired!
2022 Rainbow on the Plains Festival
The Rainbow on the Plains is a festival of fun, support, inclusion and celebration of LGBTQ community, people from culturally diverse communities and anyone who loves to celebrate inclusion.
In March 2018 Hay hosted the inaugural 'Rainbow on the Plains Festival'.
​​Originally envisaged as a simple idea for a group of friends to gather and watch the 40th anniversary Sydney parade, the concept was quickly embraced by supporters across the globe.
​​In a few short months a three day festival was organised.
​We partied again in 2019, until Covid-19 burst our balloon and the 2020 and 2021 festivals did not go ahead but new dates are set for 25-27 November 2022.
More Information here