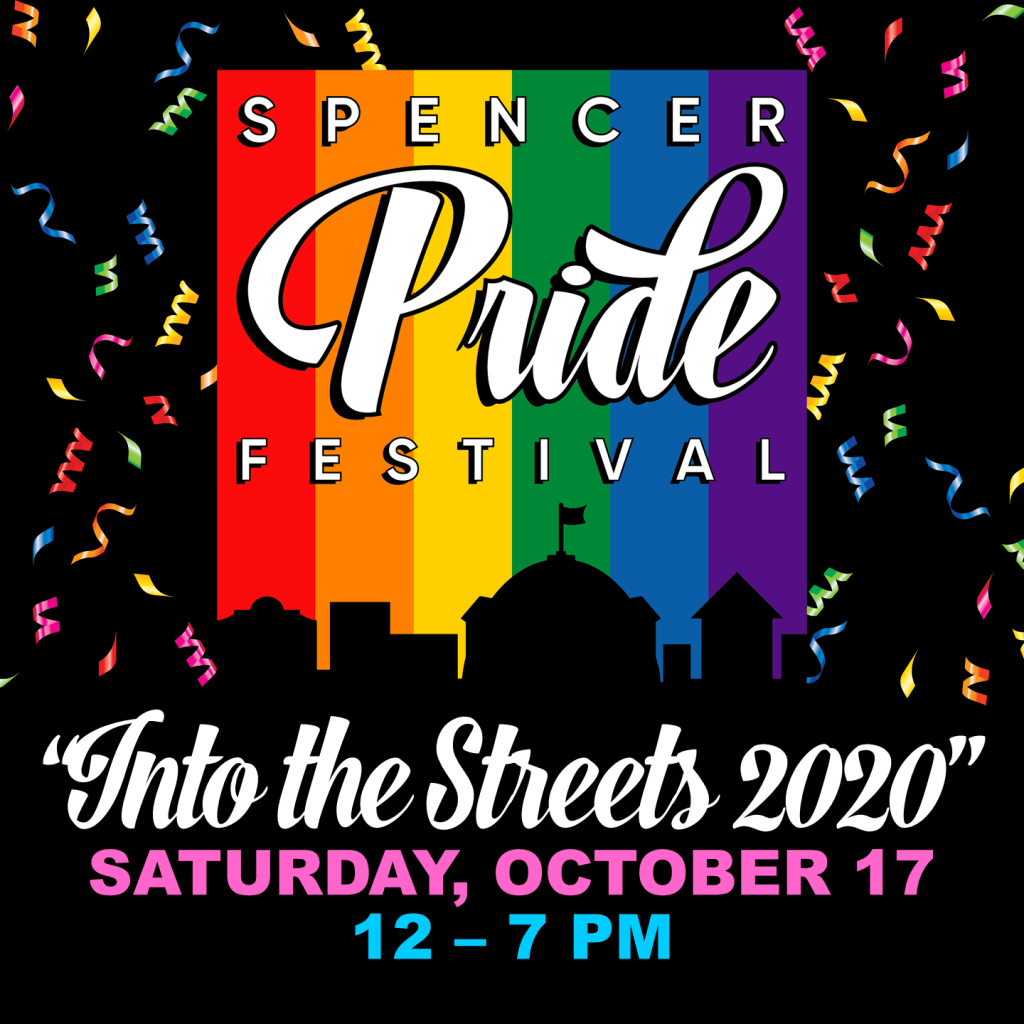 Spencer Pride Festival
The volunteers of Spencer Pride invite you to attend our 14th annual Spencer Pride Festival on Saturday, October 17, 2020.
Spencer Pride is 100% family-focused & welcomes individuals of all ages & backgrounds. Regardless of how you identify, you are welcome at Spencer Pride for a full-day of free, fabulous, family fun!​
The Spencer Pride Festival is the largest rural LGBTQ+ gathering in the state of Indiana. Spencer Pride attracts visitors from throughout the entire region.
Spencer Pride has always been – and always will be – a 100% family-focused festival, with activities for individuals of all ages throughout the entire day. The festival is pet-friendly and dogs with responsible owners are welcome. In fact, this will be the 4th year that our event will feature a Pet Pride Parade (presented by Elanco), with those furry members of our families participating to help us raise awareness to the need for the spaying and neutering of animals.
Live, local entertainment will be on the Ivy Tech Stage at the historic Tivoli Theatre, in the Gathering place of the Spencer Pride commUnity center, & at Juniper Gallery throughout the day. Local brewery Civilian Brewing Corps will be onsite at the Tivoli Theatre selling beer for those 21 & over.
Street Performances will also pop up throughout the day. Keep checking our website for entertainment updates. As always, our popular Drag Show will take place in the afternoon.