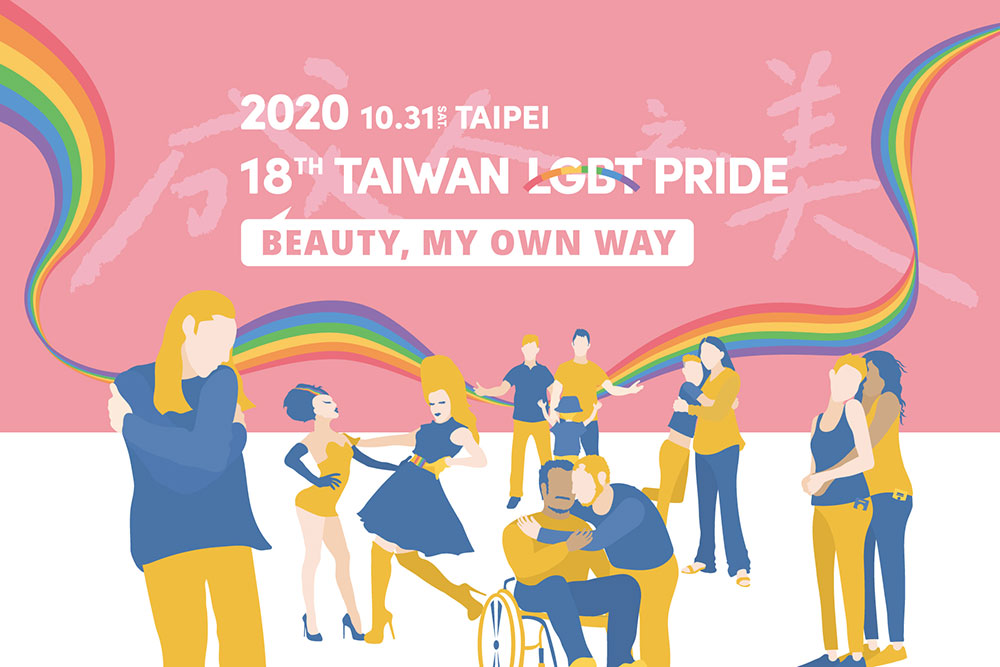 Taiwan LGBT Pride
The first Taiwan LGBT Pride parade in 2003 saw only about 300 people marching in the streets.
Since then, it has evolved into an iconic celebration for the global LGBTQ community with over 200,000 participants from all over the world.
Thank you to each and every one of you!
Last year, we adopted the theme of "Together, Make Taiwan Better," hoping the public would realize that LGBTIQA+ individuals are right among us.
This year, we want to celebrate for the beauty, vivacity, and collective transformation of LGBTQ.
The 18th Taiwan LGBT Pride invites everyone from all corners of the world to march on the street with us and to show your beauty in your own way.