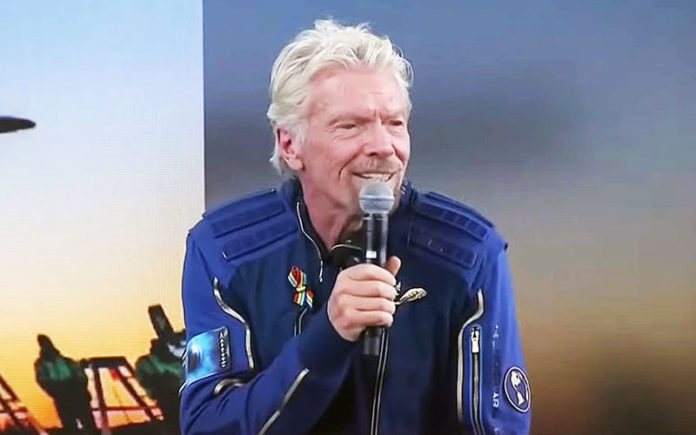 2
min read
British billionaire Richard Branson has successfully reached the edge of space aboard his VSS Unity spacecraft and took with him a photo of his mother and wore a rainbow flag ribbon pin in memory of the Pulse Nightclub victims.
Before the flight, the founder of Virgin Galactic announced that he would carry the LGBTQ flag with him on his first commercial suborbital flight.
He never mentioned it in his remarks on the day but speaking with The Mail on Sunday before the launch, Branson revealed that he would do so in memory of the victims of the 2016 shooting at The Pulse nightclub in Orlando, Florida.
"Somebody who lost a loved one at the Orlando massacre asked if I would do that," Branson told the Daily Mail.
"We also have many, many friends who are gay and I know people who lost friends there."
Branson also posted a video to Twitter in which he showed off the pin. "My mission statement is to turn the dream of space travel into a reality for my grandchildren, for your grandchildren, for everyone," punctuating the "for everyone" with a close-up of the ribbon affixed to his chest.
The ribbon was created by Orlando Ribbon Project founder Ben Johansen following the Pulse nightclub shooting on June 12, 2016, when 49 people lost their lives.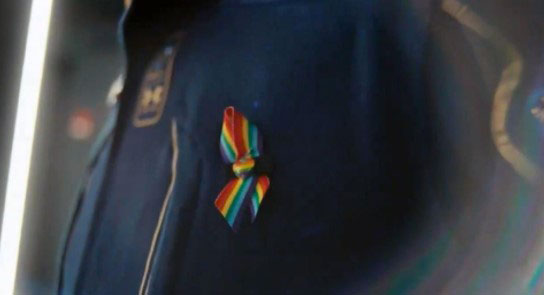 In a Facebook post, Johansen shared how the ribbon ended up on the flight. After successfully getting ribbons in "all 50 states, 65 countries, every continent," Johansen dreamed of seeing the 49 Pulse victims' memories being honoured in space.
That may have seemed like a literal out-of-this-world goal, but then "a traveller from California" reached out to Johansen to say that it may be possible after all.
"He didn't give many details as to not get my hopes up. (He reached out around 6 months or so ago)," wrote Johansen.
"Well, I received a call from him this past Friday saying it might happen. He knows Sir Richard and talked with him personally. I sent an overnight package of ribbons to this person and from then it's been a few weeks…..until Friday's call. But today it's happening."
In addition to the LGBTQ flag, 70-year-old Branson also brought family photos with him. His late mother, Eva, intended to travel with him but died in January of this year from the effects of COVID-19.
A week earlier, Richard Branson urged Caribbean nations to be more LGBTQ friendly, commenting on a study that said anti-gay laws cost 12 Anglophone countries in the region $ 4.4 billion in tourism and emigration losses.
Richard Branson is a consistent ally of the LGBTQ community. In 2014, he explained why friendship with LGBT people is good for business and how homophobia can hurt economic performance.
View this post on Instagram
Last Updated on Jul 13, 2021
The news team for
Gay Nation
love tips from our readers. Got tips or a news story that you would like published?
Go here to tell us something.
Visit the Gay Nation store Now