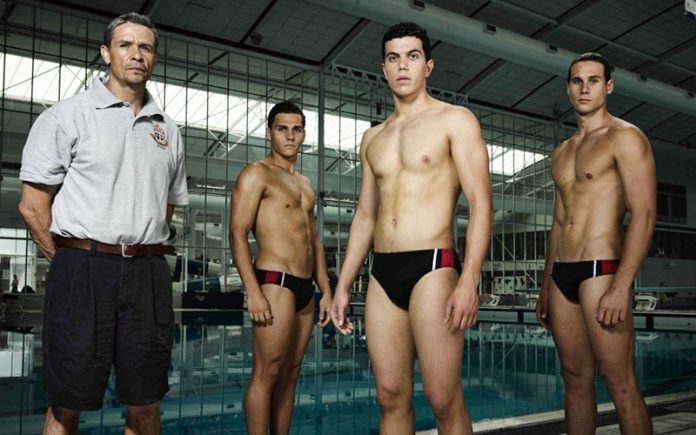 3
min read
ABC TV in Australia has backed a winner both in the pool and out with its new four-part drama series Barracuda on Sunday night.
Airing on Sunday nights in the lead-up to the 2016 Rio Olympics, and also available on the networks iView platform, Barracuda tells the story of the fictional Danny Kelly (Elias Anton), a 16-year-old swimmer in a bid to win gold at the 2000 Olympics in Sydney while also dealing with challenges he is facing socially within a prestigious exclusive boys school.
The series, based on a book of the same name by author Christos Tsiolkas, examines such issues as race, culture, bullying and sexual orientation….and that's just in the first episode.
For Tsiolkas, the story has been a passion of his since he started writing the novel back at the time when Australian swimmer Daniel Kowalski came out as gay.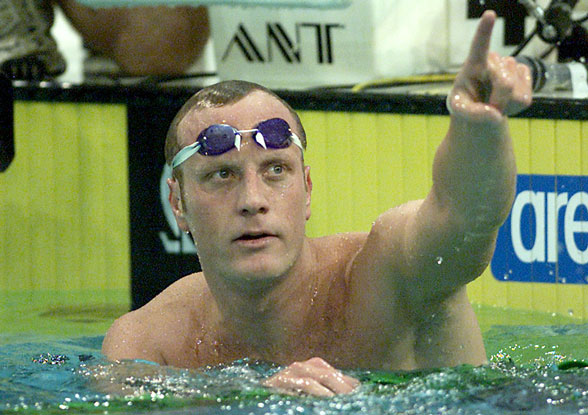 Olympic medal-winning swimmer Daniel Kowalski didn't feel comfortable enough with his sexuality to come out to his closest friends and family until three years after retirement from elite competitive sport.
His struggle was at the forefront of Tsiolkas' mind when he sat down to write Barracuda, as were the rumours swirling around a then still-in-the-closet Ian Thorpe.
"I was thinking about what it would be like to be a young gay man in this pursuit that requires discipline at such an early age," Tsiolkas explained to The New Daily.
"I did actually reach out to Danny(Kowalski) while I was writing the book, but I just think he wasn't in that space yet to talk about it."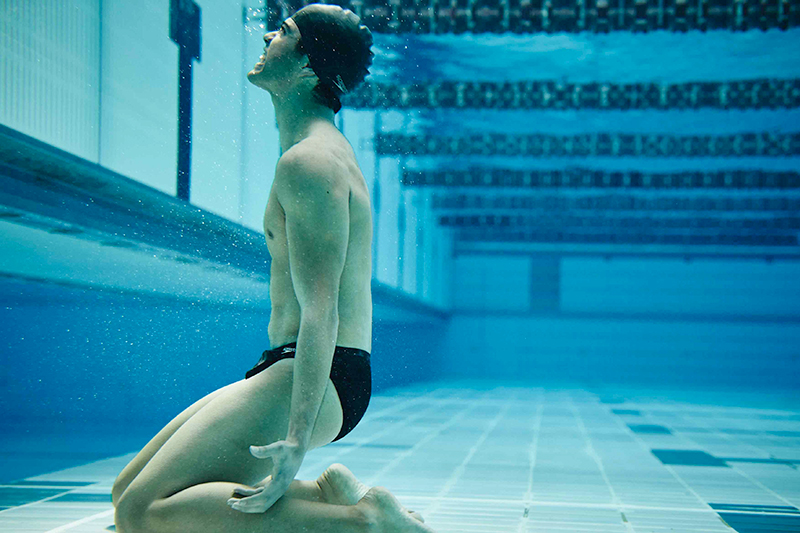 Starring in the show is teenage actor Elias Anton. The role is his first on-screen credit after being discovered by casting agent Jane Norris.
Anton had initially auditioned for a role young adult series Nowhere Boys as a 13-year-old but was unsuccessful at the time. Norris remembered Anton and brought him in for Barracuda.
Posters of Kowalski adorn the bedroom wall of Barracuda's Danny Kelly (Elias Anton), a 17-year-old working class Greek/Scottish Australian boy given a shot at swimming glory when he scores a scholarship to an elite private school.
Anton's Danny falls for rival teammate Martin Taylor (Ben Kindon) in this heartbreaking tale of a boy undone by overwhelming pressure, at home, at school, in the pool and in his own heart and head.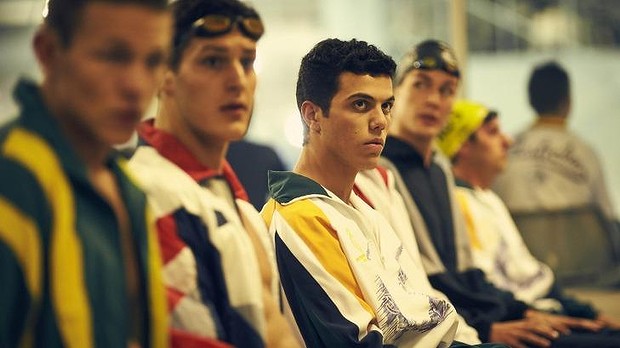 "When I read it, I knew he was homosexual, which I'm not," explained Anton to Fairfax Media.
"But I felt emotionally invested in the character. I thought, 'How often do you get a chance like this?'
"I know I'm going to cop a bit of shit over it at school, but I only have a few months left so who cares."
Anton was no swimmer, though he did regularly work out at the gym and had the triangulated physique of a water jockey.
Former Olympians Nicole Livingstone and Kenrick Monk worked with him to develop a plausible technique, and Michael Klim and Daniel Kowalski helped him understand the psychological pressures of performing at the top level.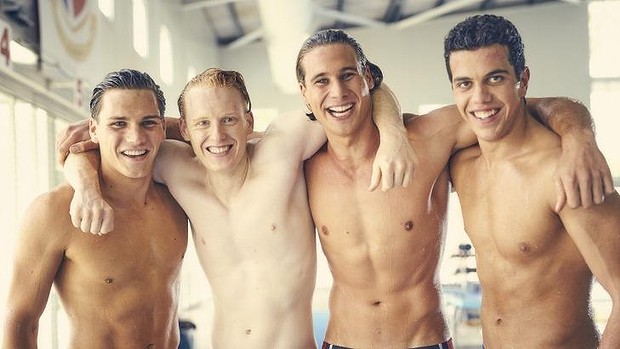 He didn't need to be able to swim a record time, of course, but he did need to look like he could.
"Ninety-nine percent of people who aren't that invested in swimming wouldn't be able to see the difference," Anton says, "but Rob wanted the one percent who are invested to watch it and think it looked genuine."
More than technique, though, it was Danny's intensity that defined the character for Anton and offered him a way of connecting.
"With his swimming, he won't let anything get in the way of that," he says. "And that's how I feel about my acting. It helps me relate to him."
"Elias is a terrific young man," Tsiolkas said.
"I mean, he's still doing his VCE. He was talking to me about what he responded to in the book and even though he's heterosexual, he could identify with so much and that's really hopeful."
Tsiolkas sees a positive shift in the way young people look at sexuality, and the platform offered Barracuda by the ABC can only help.
"It's an interesting time because it's a very different world than the one I entered as a young adult. There's something about our lives as queer people that's no longer hidden and doesn't only belong to us. It's part of how we tell stories in this country. They are not a niche."
If you can't get to a tv on Sunday nights go now to iView and watch all four episodes of the series and look for some great casting including Rachel Griffiths as the Mother of Danny's love interest Martin.
And of course, the eye candy isn't too bad either, wets the appetite for the swimming events coming up at Rio in under four weeks time.
Also view >> Co-star Ben Kindon talking about his acting career
Last Updated on May 20, 2022
The news team for
Gay Nation
love tips from our readers. Got tips or a news story that you would like published?
Go here to tell us something.
Visit the Gay Nation store Now