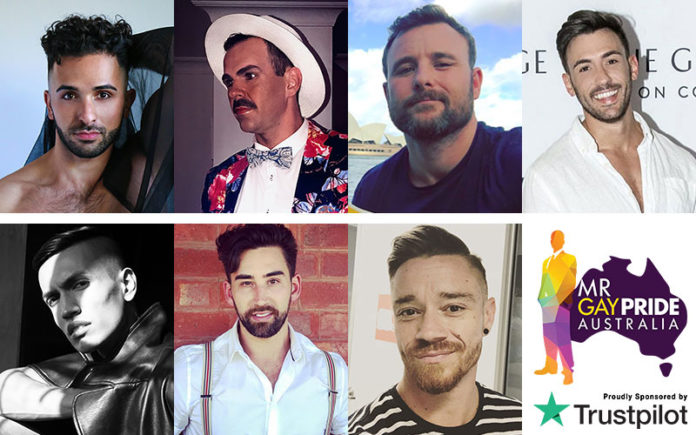 5
min read
The Mr Gay Pride Australia competition has moved into top gear today after the announcement of seven finalists selected to compete in the 2020 race, which will culminate at Hay's Rainbow on the Plains Festival from 27th to 29th of March.
Over the next few weeks, finalists will compete in two online challenges where they will write an opinion piece to be published and then be subjected to a public vote.
When the finalists come together in Hay the challenges will include an LGBTI knowledge test, photoshoot, a personal interview and a public speaking challenge on stage at Rainbow on the Plains.
The Mr Gay Pride Australia competition, sponsored by Trustpilot, will be scored by a judging panel and the winner will get the chance to attend Mr Gay World 2020 as Australia's representative in South Africa from 26 April to 2 May 2020.
Last year's Mr Gay Pride Australia Rad Mitic went on to place in the top ten at Mr Gay World 2019.
Here are the 7 finalists for 2020.