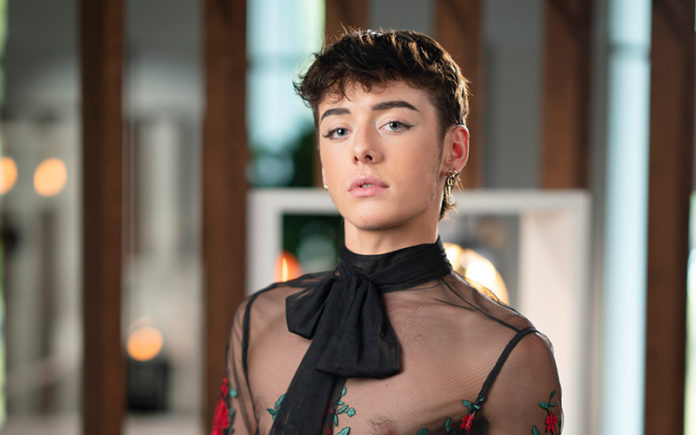 4
min read
When contestant Harry Hayden steps onto the Australian Idol live stage this weekend, they know that a wave of support from the rainbow community will be carrying them through the rounds from the top ten to hopefully number one.
It has been a wild ride already for 18-year-old Hayden who was roundly criticised by judges last week for a lacklustre performance but still managed to secure a spot in the top ten ahead of fellow rainbow community performer Jasey Fox who bowed out.
"I really did struggle right after that performance because there were a lot of hate comments," Hayden explained.
"I'm not a person that's new to those, I definitely experienced a lot of discrimination and stuff during school, especially primary school, but it just brought up a lot of things that I wasn't used to but I kind of didn't expect.
"I now expect it, being in the public eye, that these kinds of comments are going to appear."
Maybe a suggestion by judge and long-time crooner Harry Connick Jnr to drink more water before this week's performance will lift the Victorian's game, but after a visit to Sydney Mardi Gras Fair Day as part of WorldPride a few weeks ago, they also know the support being received from far and wide in the community is what will boost them up the most after a tough few days.
"I went to the gay Pride Festival and it was my first time going to like one of those kinds of events where I was surrounded by a lot of people like me, felt very accepting," Hayden said.
"I was in tears, actually, because I had such a great time and it was so wonderful to see so many diverse, creative and amazing young people, old people and people who are in committed gay relationships that just made me feel a sense of acceptance and wholeness.
"That was something that Jasey, who was also in the competition, and I did together. He was really a mentor for me because he's much older than me and had had very similar experiences as what I have and it was wonderful to get his perspective. He made me feel comfortable.
"It was also amazing getting a lot of support from the people there being like 'OMG you're in Australian Idol, congratulations well done I've heard about your story', and that's just insane as well to be recognised by people is so wild."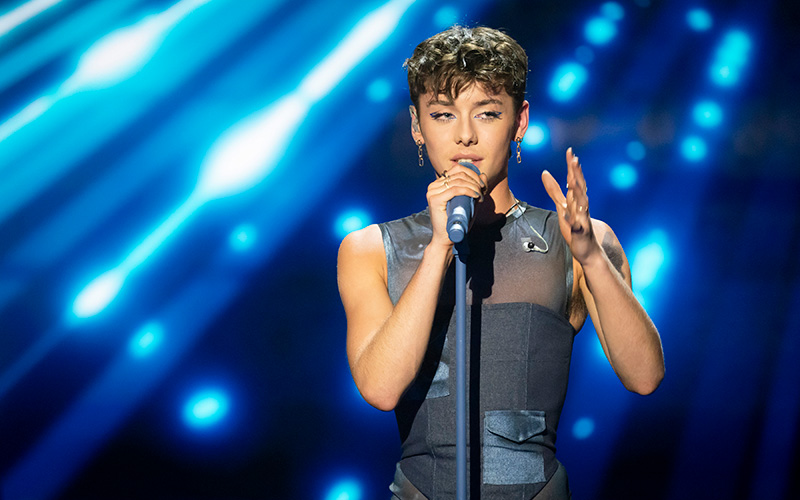 After graduating from High School last year Harry Hayden has been mostly focussing on their music this year, going through the process on Australian Idol as well as writing and producing their own music and is also looking at being involved with organisations that focus on youth mental health.
For someone so young, Hayden already has a long history of singing and performing starting when singing hymns at the local Mormon church. They would continually sing louder than everyone else in the congregation and always wanted to be the star of the church.
With three older sisters as their biggest inspiration, Hayden was always encouraged to perform, starting singing lessons at the age of seven and performing at birthday parties whenever the Karaoke machine got rolled out.
When Hayden was ten they even spent some time performing in Japan.
"I went on a big trip to Japan with my mum and for three months had a contract with Universal Studios and did this Christmas show and every single day they had 75,000 people to watch, it was insane."
View this post on Instagram
Breaking Down Barriers
For Hayden to be open about their sexuality on Australian Idol is a big step for them and the show which has been criticised in the past by former contestants for not allowing people to be truly themselves. It's heartening to hear Hayden's experiences are different this year.
"I'm so grateful to be able to have people that will support me in being my 100% true self because the crew of Australian Idol are all wonderful.
"They all refer to me by my pronouns and they're all very wonderful and very supportive of my story and my struggles.
"I have been reached out to by a contestant that was on Australian Idol who is gay. He was in the top 12 I think in one of the first seasons.
"He was telling me about his struggle being gay on TV and not being able to be open about it and telling me that this is an opportunity for me to make it, make gay youth feel accepted and feel like it's OK.
"Hopefully, I can be a voice for those kinds of people."
When Gay Nation chatted with Hayden they couldn't reveal their next performance song which they will sing on Channel 7 and 7Plus at 7pm on Sunday night but said it's a bit different and will involve some dancing.
"I really wasn't happy with my past two performances. I definitely don't think I've shown close to what I can do because seeing as I used to do gospel like I used to love singing Whitney songs and Christina Aguilera songs, I love Big Big Songs.
"I want to start getting more into that and like showing my range."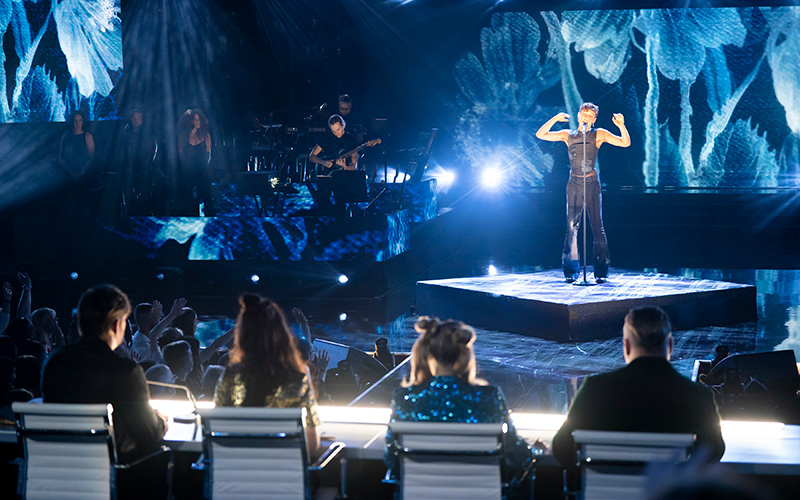 Obviously, Australian Idol is about the artists and their performances but it is also about the judges and Hayden definitely has their favourites. They said Kyle Sandilands is funny and they've built up a little banter relationship, but Meghan Trainor is their favourite.
"I love Meghan. Meghan is great," Hayden exclaimed.
"She's the mother of the show. I've followed her on TikTok for two years and her best friend is this guy called Chris Olsen. He's always been a gay sort of figure that I've followed on TikTok and been inspired by.
"So seeing her friendship with him has made me feel like I can have a really good friendship with her but that's still yet to come."
A global success since 2001, the Idol franchise has launched the careers of many multi-award-winning artists including Aussies Guy Sebastian, Jessica Mauboy, Matt Corby, Ricki-Lee Coulter, Anthony Callea, Stan Walker, Casey Donovan and Courtney Act.
International music icons Kelly Clarkson, Carrie Underwood, Jennifer Hudson and Adam Lambert also launched their brilliant careers on the Idol stage.
Big stars to aim for but Harry Hayden is just thrilled to have made it to the top ten and is now set on the next challenge.
"Whatever happens I'm so ecstatic to even just be in at this point, I mean I really feel so lucky."
Australian Idol continues at 7pm Sunday nights for the performance show and 7.30pm Monday nights for the results live on Channel 7 and 7plus.
---
Post Note: Harry Hayden was eliminated from Australian Idol in the next week of live shows at the top ten stage.
Last Updated on Mar 9, 2023
The news team for
Gay Nation
love tips from our readers. Got tips or a news story that you would like published?
Go here to tell us something.
Visit the Gay Nation store Now