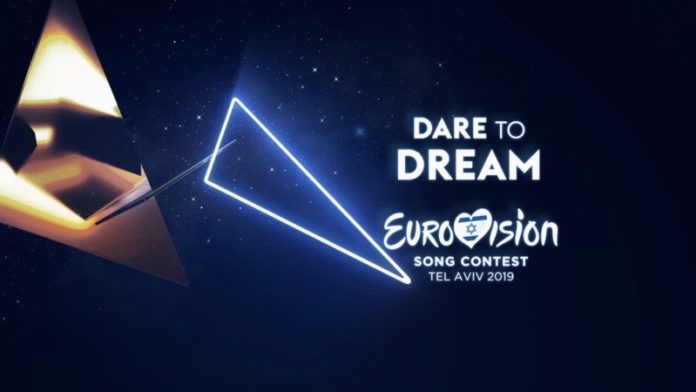 4
min read
Tel Aviv will host the 2019 edition of Eurovision in just under three weeks time. To get you in the mood and up to speed on the countries and their contestants that will take the stage, Gay Nation has done all the hard work for you and watched every single contestant's official video and given them our critique.
We have tried to consider a Eurovision viewer that watched an act once before voting, that's what we did and immediately gave our thoughts on how the song sounded and looked and whether we think it will make it to the final.
Today we give you Semi-Final one which includes Australia who this year will be led by Kate Miller-Heidke.
What do you think?
17. Cyprus – Tamta – Replay
Catchy tune right off the bat, deep beat from a great Cyprus club and lots of hot sweaty people thrown in. Motorbikes, feathers and chains, all very interesting. Rating: 7 Eurovision Final: Likely
16. Montenegro – D Mol – Heaven
Snow, sand, eyebrows, horses and a beautiful sixtet bringing you a ballad of the ages, well not quite. It has a great base tune but it really doesn't hit any highs whatsoever, still could make the final. Rating: 5 Eurovision final: Medium chance.
15. Finland: Darude feat, Sebastian Rejman, Look Away
Now we're talking, pure Eurovision, dancing girl on a large cube in front of clouds, a lead singer and a keyboarder. The perfect scenario for Eurovision victories. But oh so boring. Rating: 5 Eurovision Final: Low
14. Poland – Tulia – Fire of Love
Feels like a traditional polish pop song, lt's of screaming women singing. The film clip is very different. Four girls dressed in polish traditional costumes singing at what looks like a CWA meeting. And then theres the old firefighters hmmmmm. Weird but what they do on stage could change everything. Rating: 5 Eurovision Final: Medium
13. Slovenia – Zala Kralj & Gasper Santl – Sebi
Sno is becoming a common theme this year, but this song is interrupted by a girl with white clothes and a boy with a toy plane. Very quiet and slow based tune, with no real highs. Are they really trying?? Rating: 2 Eurovision Final: No chance
12. Czech Republic – Lake Malawi – Friend of a friend
Eurovision meets Instagram. The millennials will love this. Old school catchy tune with cute band boys and the use of the social media phenomenon to grab your attention. Rating: 8 Eurovision Final: Absolutely
11. Hungary – Joci Papai – Az en apam
Old school ballad that really had me drawn in. The video clip is of a young boy traipsing through the woods carrying a big chest. It has beautiful singing although doesn't really grow to anything wild. Deserves a chance. Rating: 6 Eurovision Final: Medium chance
10. Belarus – Zena – Like It
I like it. That's about it. Seems so familiar, the tune that is, the performance is like anything you would see at Stonewall or Family Bar on a Saturday night. She is beautiful though. Rating: 6 Eurovision Likely: Probably
9. Serbia – Nevena Bozovic – Kruna
Yawn. Well that was my first reaction and then she started to open those pipes, wow this blonde girl can sing. Probably the first big ballad in the semi-final, can they make it bigger and bolder on stage? let's hope so. They tried with fireworks on the Serbian final, we need much more of that. Rating: 6 Eurovision Final: Unlikely
8. Belgium – Eliot – Wake Up
The start of the film clip is straight out of a game of thrones episode but this contains young white Belgians rather than monsters. Eliot is a young cute singer and the tune has its moments. Could it be a pop song, certainly, will it be enough at Eurovision, hmmmmm not sure? Good try though. Rating: 6 Eurovision Final: Likely
7. Georgia – Oto -Keep On
Oh dear old Georgia, great try but ah no. He has a great voice but it's not going to compete with some of the bigger voices and stars. Rating: 4 Eurovision Final: Unlikely
6. Australia – Kate Miller-Heidke – Zero Gravity
From a performance point of view, it was as good as any so far. Obviously, she's a perfectionist so the lyrics will be tidied up and it will be bolder in Tel Aviv. They say the staging will be completely changed. Still, think it's final worthy but may not cut through like some others. We love it. Rating: 8 Eurovision Final: Yes
5. Iceland – Hatari – Hatrid mum sigra
Again SNOW. But this is so not what you would think. Blood. Leather, Chains and a full moon. The leather daddies of The Laird will be all over this. Always room for heavy metal at Eurovision. This is the one. Rating: 6 Eurovision Final: Yes
4. Estonia – Victor Crone – Storm
I thought I was watching Bradley Cooper and Lady Gaga from A Star s Born all over again. Yeah love the tune, and he's doubly cute. Needs some work on his fashion sense but otherwise, Victor is headed to the top. Rating: 9 Eurovision Final: Yes
3. Portugal – Conan Osiris – Telemoveis
Last years host picked an interesting choice, to say the least. Think of two men in feathers ballet dancing on stage to a song that seems traditional. Could even be the local chicken dance. Weird but very Eurovision. Rating: 3 Eurovision Final: Most Likely
2. Greece – Katerine Duska – Better Love
Nothing like leaving the best to almost last. Katrine is stunning in her ballet dress and the style is amazing, the song is powerful and she has a voice, albeit has a crazy deepness to it. This is a huge threat for the title, not just semi one. Rating: 9 Eurovision Final: Yes
1. San Marino – Serhat – Say Na Na Na
A super catchy tune and good ole Serhat speaks the words so well. Singing hmmmm not sure. Oh my god it's catchy, did I say it's catchy. San Marino always has a way of producing a song we all love. On Eurovision point. Rating: 6 Eurovision Final: Yes
https://youtu.be/l5arNtTYK1s
Last Updated on Apr 29, 2019