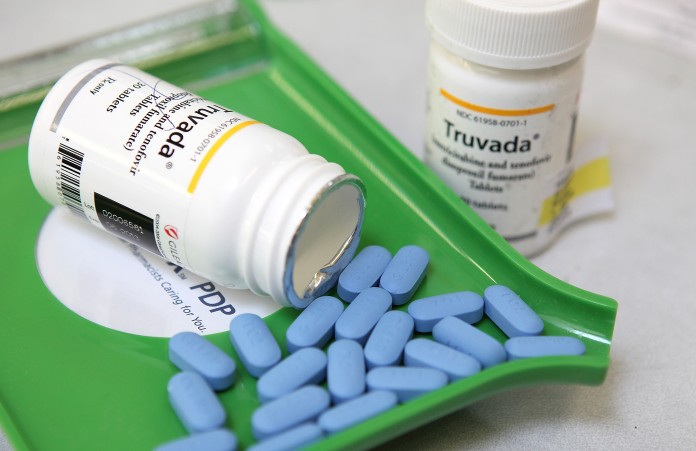 3
min read
The drug called Truvada is being hailed in the UK and the US as the best thing to prevent HIV among gay men.
The drug is part of a new HIV prevention toolkit called pre-exposure prophylaxis (PrEP).
A new study run by researchers at the Medical Research Council Clinical Trials Unit (MRC CTU) at UCL and Public Health England have shown that when HIV negative people take it every day, Truvada can reduce the risk of HIV infection among gay men by 86%.
The results were presented to a conference in Seattle this week and researchers have concluded that PrEP offers a major new opportunity to curb newly acquired HIV infections in men who have sex with men(MSM) in the UK.
Despite these initial results, very few New Zealanders are using it. In New Zealand, Truvada is not currently funded by Pharmac for use as PrEP.
Truvada is a combination of two drugs currently used to treat HIV positive patients.
Used in combination with other anti-retrovirals, Truvada can lower an HIV-positive person's viral load (the amount of virus in their blood stream) to undetectable levels, making them, for all intents and purposes, non-infectious.
Over the past year the US Center for Disease Control and Prevention have been recommending HIV negative people use the drug. In cities such as San Francisco, Los Angeles and now even in Australia the drug is becoming common.
There are still more than 50,000 new HIV infections each year in the United States despite decades of HIV education.
According to the New Zealand AIDS Foundation, New Zealand has one of the lowest rates of HIV in the world.
NZAF Executive Director, Shaun Robinson said the low figures can be attributed to the relatively high rates of condom use.
"The data from the Gay Auckland Periodic Sex Survey and Gay Online Sex Survey tells us that condom use among casual sex partners has remained very high, at over 80 percent, from 2002 to 2014,"
"This is in stark contrast to other western countries, particularly the UK and USA, where a continual rise in HIV infections among gay and bi guys is being attributed to declining rates of condom use among these men."
The cost of Truvada can be expensive although insurance plans in the US and UK have covered the cost. In New Zealand the drug is available but unfunded by Pharmac and the cost is in the vicinity of $1000 per month.
Shaun Robinson said the NZAF understand that when taken consistently, PrEP can significantly reduce the risk of HIV infection and they are paying close attention to the emerging science.
"The decision on PrEP is not NZAF's alone although we acknowledge that we have a role to play in leading the discussion. Any developments will require close collaboration between NZAF, Pharmac, the Ministry of Health and other sexual health agencies."
"First, we need to prove that we can get PrEP into the hands of those who might benefit from it – that is guys who consistently put themselves and others at risk by not using condoms."
"So we're looking at the possibility of a pilot study to determine how effectively we can reach these guys and get them on PrEP."
"Second, we need to prove it's worth the cost. At its current manufacturer price we can't foresee that it would be funded for widespread use."
The final reason is the limitations of the drug in terms of prescribing and monitoring by doctors, side effects, effectiveness of the drug if not taken consistently and protection against other STI's.
"Gay and other MSM are highly vulnerable to other STIs because unprotected anal sex is a very easy way for infections to enter the body."
There has been a campaign against the medication by several powerful players in the HIV and gay communities, who insist gay men will see PrEP as an alternative to condoms.
Last year, the president of the US AIDS Healthcare Foundation, Michael Weinstein, described PrEP as a "party drug" whose main supporters have "all been associated with bareback [condomless] porn." Others have called it a "profit-driven sex-toy for rich Westerners."
"Considering the on-going success of New Zealand's HIV prevention via condom use, we can confidently say that condoms will remain the preferred and recommended tool for the prevention of HIV among gay and bi guys in New Zealand," concluded Mr Shaun Robinson.
The study by MRC CTU showed participants incorporated PrEP into existing risk reduction strategies, which included condom use.
The research found there was no difference in the number of men diagnosed with other STIs between those on PrEP and those not on PrEP.
Have you or someone you know been prescribed with Truvada? Let us know?
Last Updated on Mar 25, 2015
The news team for
Gay Nation
love tips from our readers. Got tips or a news story that you would like published?
Go here to tell us something.
Visit the Gay Nation store Now