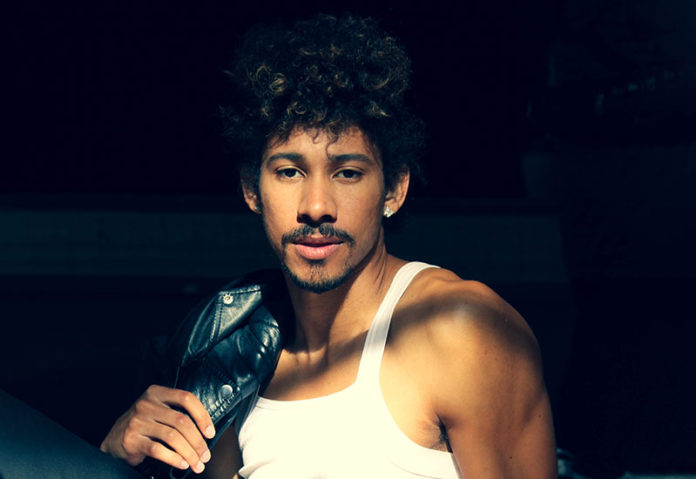 5
min read
"I feel like 2021 needed to have a bit of a spark. We need a bit of a jolt, I certainly did."
That's how Keiynan Lonsdale summed up not just the reason, but the need for his new single and music video Rhythm & Music.
The 29-year-old Aussie-raised, LA-cultured performer and star of Love, Simon, The Flash and Dance Academy, has gone back to his first love, dance, as the inspiration for this raw and sensually charged new video clip "Rhythm & Music", championing his identity with a touch of 80's nostalgia.
Speaking with Gay Nation, Lonsdale had just returned back to LA after filming a new movie in Ontario Canada and said the newly released single allowed him to fall back in love with dancing all over again.
"On a previous trip to Australia, I was in Byron Bay and I started dancing and freestyling, which I'd forgotten to do for years because I started identifying a lot to acting and obviously, I was still doing music and everything, but I really stopped identifying as a dancer for a while," Lonsdale explained to Gay Nation.
"I realised that that was a bit of a mistake, and that it will always be a part of me and that I would need to always honour that as part of me because it's the way that I've communicated since I was four years old.
"It's easier for me to communicate through music and dance more so than words.
"So it only makes sense that as an adult, it's still something for me to live a healthy happy life I should keep dancing."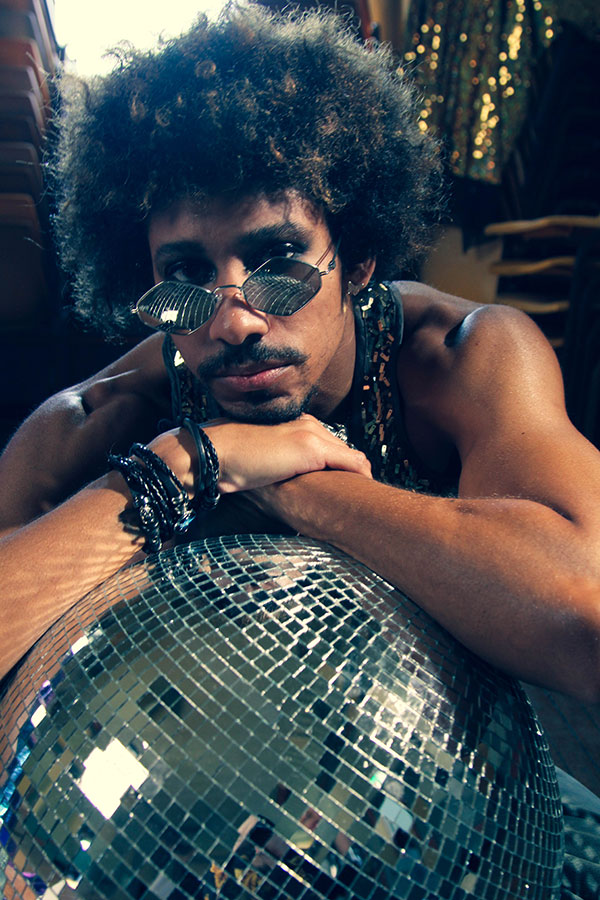 Rhythm & Music is a track from his 2020 album Rainbow Boy which has an array of tracks that are very different in style but still featuring the Lonsdale rawness, which, the music video to Rhythm & Music has in spades.
This takes Lonsdale back to years, even before Dance Academy, where he would dance on emotion and electricity. The performance includes a high energy contemporary performance with a commercial pop undertone, and he leaves everything on the floor.
"I've been dancing since I was four years old, but then I've been like, getting back into it and I'm 29 now. My body is not doing the same things as it used to," Lonsdale laughed.
"The Rhythm & Music video, I was like, guys, this hurts, but it was good motivation because I want to do this live on stage so I'm gonna need to kick my arse into gear."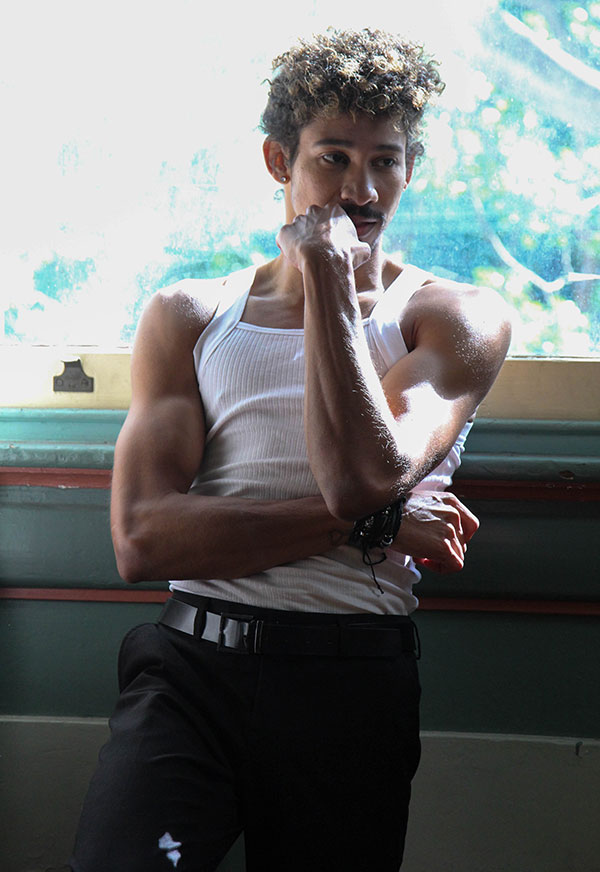 Lonsdale produced the video while back home in Sydney during 2020 with a team that all had dance backgrounds but had the mindset that they were producing something very special. Even another former Dance Academy alumni Adam Saunders pops up in the supporting role to give the clip a lot of sexy sizzle.
"It felt fitting that I was back home. In 2020 I was lucky to just be home and reflecting on a lot of stuff and so to shoot in Sydney, to shoot in a place that felt like the kind of space that dance had grown up, it felt very rooted."
It also allowed Lonsdale to work with his very good friend fellow Aussie Dylan Mahoney, a dancer himself and a person that he has had very close to him since his journey began.
"Dylan and I, we have worked together for so many years, we've lived together so many times. I can often go to Dylan with ideas and Rhythm & Music was a great opportunity to do it," he said.
"I remember I went to Dyland and said this is where my head's at for the video. This is what I want to do, can we buckle down, on just honing in on what the team would be and then we worked on the treatment together.
"It was so cool that once we finished the video we were like, I think we did it. I think we made what we were setting out to do."
Lonsdale came out as queer in 2017 with a simple but powerful post on Instagram that said, amongst other things "I like to change my hair, I like to take risks with how I dress, I like girls, & I like guys (yes)."
He has said that the experience of being on set filming the critically acclaimed Love, Simon helped him realise a feeling that was extremely personal could be made public and from that moment a huge weight seems to have been lifted from his shoulders and his creativity and career has gone from strength to strength.
View this post on Instagram
After completing filming in Canada for "My Fake Boyfriend", an LGBTQ+ rom-com alongside Dylan Sprouse and Sarah Hyland, Lonsdale said he thought this new project came along just at the right time.
"I'm 29 now, and I've been out for almost five years and just shifting into this new space it was amazing to play someone who is my age. I could very much relate to a lot of the questions and confusions and there's a really funny script."
Directed by Rose Troche (The Safety of Objects, The L Word), the film follows a young man (Lonsdale) who, on the advice of his best friend (Sprouse) creates a fake, social media boyfriend to keep his ex-lover out of his life. The plan backfires when he meets the real love of his life, and breaking up with his fake boyfriend proves hard to do.
"Our director Rose Troche was really such a powerhouse. As soon as we started talking, we were like, we just wanted this to really be 'gay AF'. Let's just represent.
"I think it's a beautiful script, I was really happy to be part of it and super stoked, had a blast. We worked really hard and hopefully, people love it."
Although Lonsdale has played a number of LGBTQ characters in his short career so far, does he believe that he is becoming typecast?
"No, I've been really fortunate I get scripts of all sorts, straight and LGBTQ. I'm just more interested in telling queer stories. They're more exciting to me, you know?" Lonsdale said.
"I'm certainly not against straight roles at all but I'm leaning into the queerness like, we're finally getting these stories and I've been pleasantly surprised to feel like, you know, just support."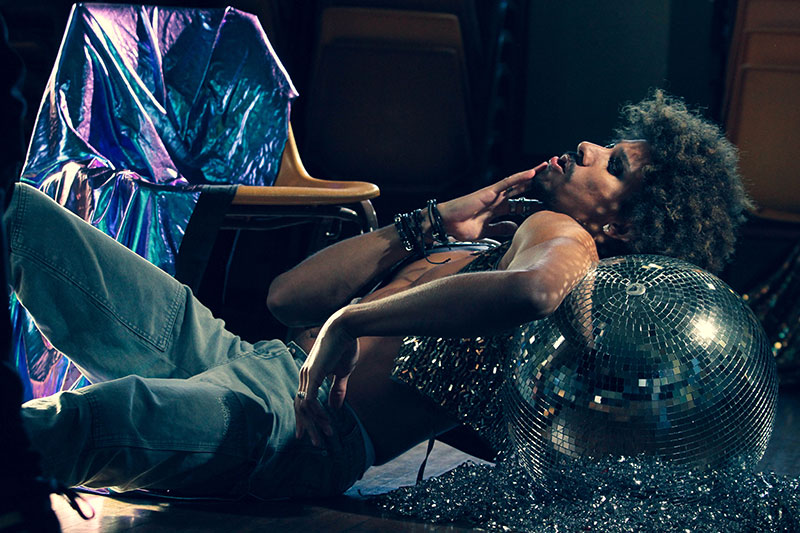 In the meantime, Lonsdale is working on getting the Rainbow Boy album onto a stage and creating a tour that will hopefully begin down under.
"My goal is to tour the project and tour the show. I'm just enjoying the creative process of building what that dream tour is for me.
"And that's what we're building and working towards, developing that and crafting it and finally, being in a space in my life where I have a bit of time to do that. I think, I feel Ready."
---
Check out Lonsdale's new Rhythm & Music video below at your gay nation and listen to the song at Gay Nation's Spotify playlist here.
Last Updated on Sep 10, 2021
The news team for
Gay Nation
love tips from our readers. Got tips or a news story that you would like published?
Go here to tell us something.
Visit the Gay Nation store Now