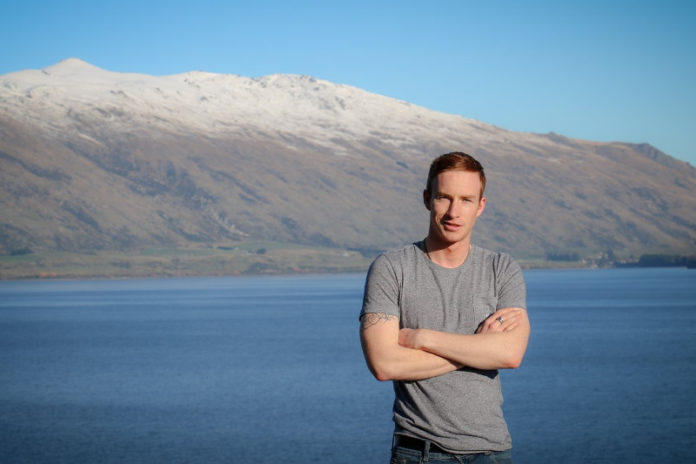 6
min read
In the past few years, achieving equal rights for same-sex couples, and transgender people has been steadily progressing in many Western countries and societies. Same-sex marriage has been legalised in several countries including New Zealand, Australia and even the United States – which has usually been behind in terms of its social laws.
However, despite same-sex marriage being legal in the States, restrictions on transgender people in the military have been enforced and people are still able to discriminate on the basis of religious freedom. Japan has upheld a law that effectively requires transgender people to be sterilised before they can have their gender identity changed legally. There are forced disappearances, abductions, imprisonment and torture of gay and bisexual men in Chechnya. And even here, recommendations have been made for New Zealand to cease operations on intersex people without their consent as well as specifically prohibiting discrimination on the basis of gender identity and intersex status. Yes. Although New Zealand is usually a world-leader and relatively progressive when it comes to LGBT+ rights, there is a lot for us to work on in our own backyard. Too many of our LGBT+ community are under the impression that because same-sex marriage is legalised and we have anti-discrimination laws, there is very little left to fight for or that we have achieved peak parity. This is not quite the case.
We still have more to do.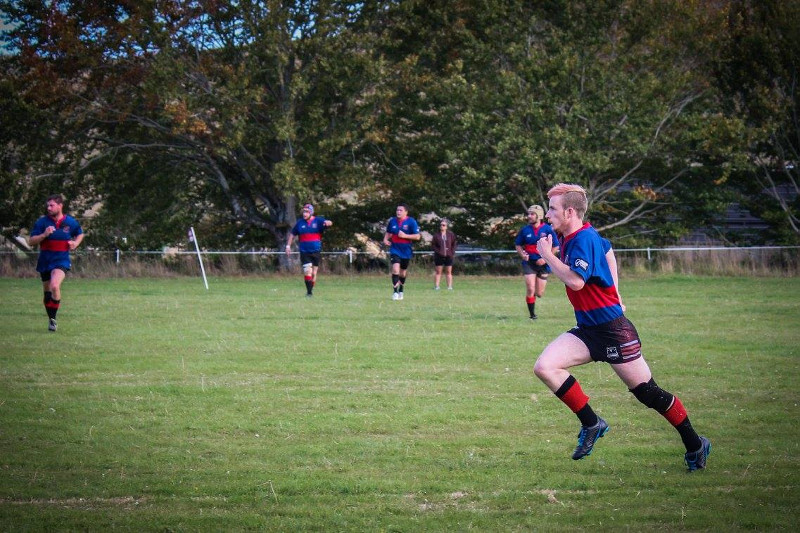 A few years ago I moved back to my small, rural hometown for work. It is a sheltered place where the majority of men fit the "typical New Zealand bloke" stereotype. It is a place where Fred Dagg would not feel out of place. Rugby is its own religion and the "men are sorted from the boys" based on whether they follow the sport. I myself gave rugby a go (as I was, and still am, a big fan of the sport). It had been years since I last played so the exact mechanics of the game had all but fled my mind so I was, to say the least, not the best player. There was also one other problem which set me apart from the other rugged, rural farmers I was to fight over a pigskin with: They were straight and I, clearly, was not. As well as this, the language they used was what you would expect from Southern men who had been raised to view homosexuality as synonymous with the lesser and the weak. Terms like "f*****" and "gay c***" were thrown about just as much as a rugby ball. It was enough to make any gay or bisexual person feel uncomfortable. The way the words were used felt like an attack on me and my sexuality, and it made me feel unsafe.
As I said, we still have more to do.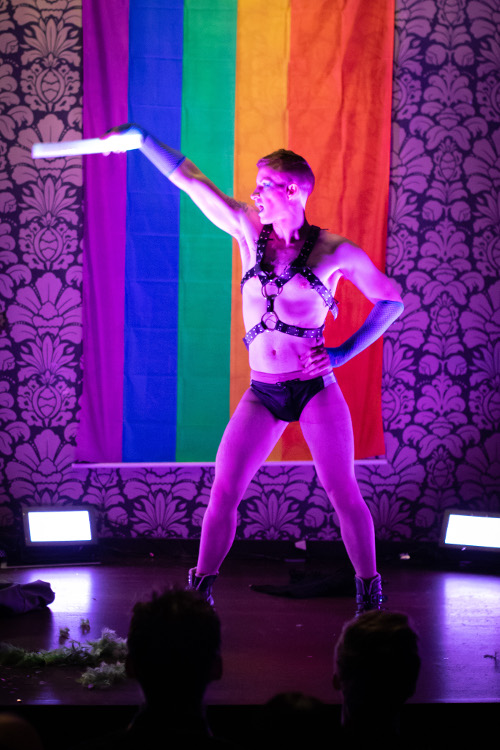 However, with the support of the team manager and coach, some of the men agreed to be more careful about their language. It was a huge relief and I felt much more comfortable with everyone. Rugby players don't often change their team colours, but at least some agreed to put in the effort after that to change their language – a language they had been brought up on and had become a part of them. It was this experience which spurred me to write a feature-length article about homophobia in sports, with a particular focus on rugby. I interviewed Labour MP Louisa Wall, members of the then gay rugby team based in Auckland and a few gay sports players for their views. I learnt there is more to be done in this country, and we need to change people's attitudes towards gay men in particular – not only in sport.
As I discovered living in a rural town and now a southern city, this negative attitude is not limited or confined to rugby, or the sports field. It is everywhere. Even now, people in cities, adults and businessmen and women still use these terms in negative ways. I was surprised to hear a realtor discredit the yellow colour of a room in a house she was trying to sell as "a bit gay, but it could be painted over easily". That is the unfortunate truth of the world we live in. A huge part of New Zealand's culture still views homosexuality as a curse word, an insult and something to be ashamed of.
Again, we still have more to do.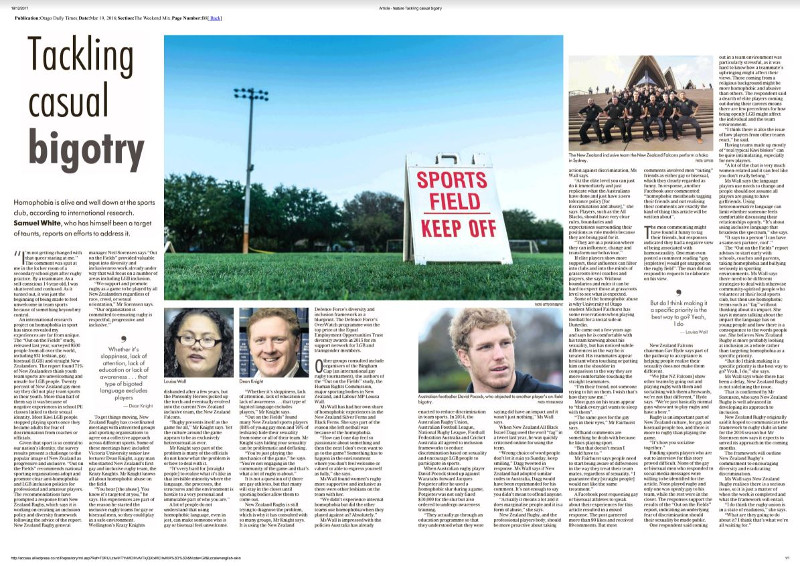 So long as these negative attitudes towards LGBT+ people still exist, and the stereotypes of being weak and lesser are enforced, we will not achieve equality as a whole. Homophobic attitudes and shaming gay people can cause a sense of self-hatred and internal homophobia for LGBT+ people. Most people, particularly men, deal with this self-hatred by hurting themselves – sometimes and too often fatally. There has been a lot of focus on equal rights and changing the law, calling for more LGBT+ role models to stand up and out – which are, of course, still important things – but not enough is focused on fixing attitudes towards LGBT+ people. There is more to mental distress than depression and anxiety – often people result in engaging in risky behaviours, such as taking drugs or drinking to excess, hiding their sex life or being typically unsafe and promiscuous, as a way to deal with it. Some of our community exclude themselves from things because they're afraid of being targeted, or that they worry they will be victimised because of who they are. These aren't things we often talk about.
We still have more to do.
We need to have these discussions, with ourselves, our friends and our fellow men and women, and start working towards overcoming society's attitudes and judgments. We need to take steps to educate our leaders, whether they be political, faith-based, our teachers or even our sports coaches, as well as our friends, family and frenemies. Having these discussions with people in positions of power helps break down these walls and can help them learn. Not every one of us fits a mould, and gay men and women come from all walks of life and have a diverse range of interests and strengths. We also should challenge ourselves and defy expectations, and hopefully, change the way we, ourselves, and others might be perceived. It is important to live life as normally and positively as possible. It is important that we do not let our sexuality or identity define ourselves, or use it as an excuse to be a victim. Most importantly, we must remain strong in the face of adversity.
We still have more to do.
I played rugby because I love the sport. I also hope that out there, I might have inspired or helped a young gay or bisexual man to take up a team sport that they had initially thought might be homophobic or unwelcoming to them. I hope that by taking part in something as daunting as rugby, that I might have challenged the stereotype and expectations of what it means to be gay, or bisexual. As my "drag prince" alter-ego, performing in Dunedin Pride and other LGBT+ events, I also hope that I might inspire other on-the-fence performers to dabble in glitter, makeup, dance and to lipsync for their lives. From one field to another, I have spent time playing rugby and drinking beer with the boys to dancing in heels the next day or later that evening.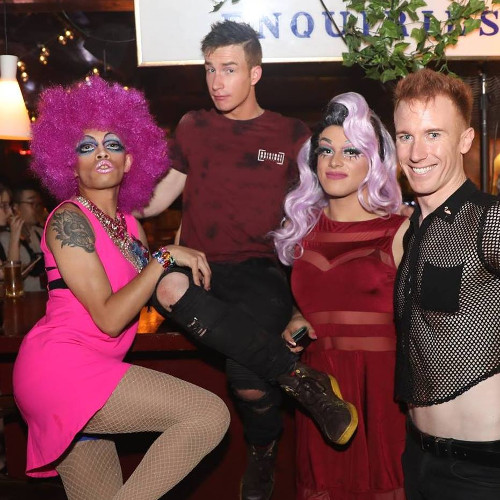 As the late-great Michael Jackson said: it starts with the man in the mirror. Be the change you want to see in the world. Be a positive role model and represent our LGBT+ community as best as you can. Show people that by being our authentic selves that our sexualities or gender identities do not define us or make us any different. Educate people, but positively and with understanding. Stand united with other LGBT+ people, and even if you disagree with them – try to meet them halfway and come from a place of understanding. There is no need to be ashamed, and there is no need to encourage these negative stereotypes which can affect the way others view the LGBT+ community, which in turn can trickle down to and cause a lot of mental distress and self-loathing in our rainbow community.
As long as gay and bisexual men report they feel unwelcome and unfit to take part in team sports either at school or in their personal lives, it is clear we still have more to do. As long as people continue to deride and criticise homosexuality or equate it with being weak, we still have more to do. As long as homophobic slurs are still being used, we have more to do. As long as religious leaders continue conversion therapy, it is clear we have more to do. And as long as a disproportionate amount gay and bisexual men self-harm or attempt to kill themselves because of the stress, stigma and self-loathing caused from these negative attitudes; it is clear that we still have more to do. There is still a lot to fight for.
Last Updated on Feb 1, 2019
The news team for
Gay Nation
love tips from our readers. Got tips or a news story that you would like published?
Go here to tell us something.
Visit the Gay Nation store Now