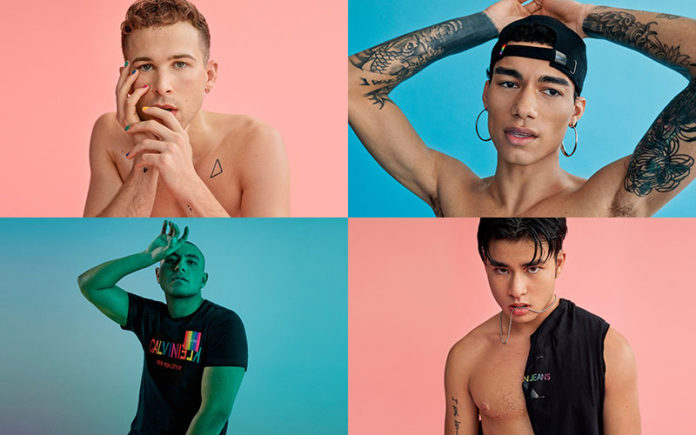 2
min read
As Pride Month approaches, the rush by worldwide brands to cash in on the pink dollar has commenced with Calvin Klein the first off the mark with its new #ProudInMyCalvins range, modelled by young celebrities/influencers from the LGBT + community.
But after reading and watching many of these releases over the years, I get a different feeling about this one.
Fresh, radiant faces, but above all queer people who do not hide and are proud of their romantic orientation or their gender identity, that is how CK promote this new range.
Model and beauty influencer Mina Gerges joins writer and activist Chella Man, photographer MaryV, non-binary model Ama Elsesser, Brazillian singer and drag queen Pabllo Vittar, model Jari Jones, Persian artist Gia Woods, actor Tommy Dorfman, and model/poet Reece King.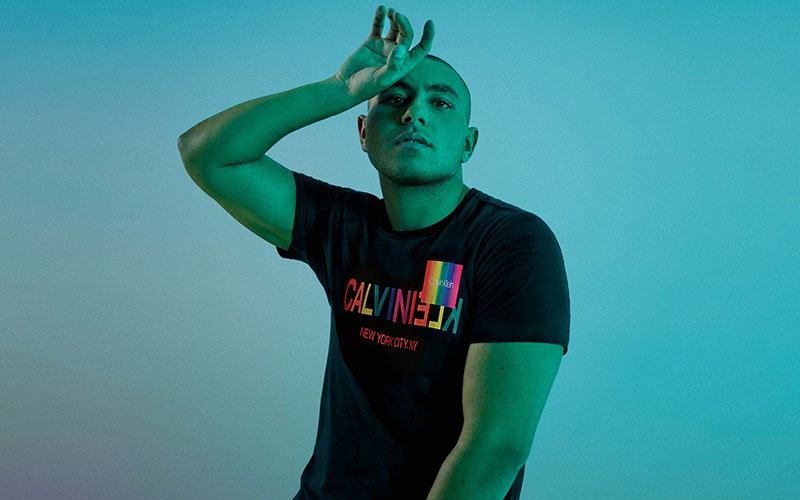 Speaking with Teen Vogue, Gerges said he represents so many things that have always gone ignored.
"I'm gay and Middle Eastern, I'm gender fluid, I'm an immigrant, I'm a curvy guy, I'm body positive," Mina said.
"I am so proud to be bringing so many important conversations to the forefront, and, most importantly, to create the type of representation that I never had, but so desperately needed growing up."
3 Reasons Why star Tommy Dorfman said that their coming out as non-binary has been a journey.
"Ever since I was a kid I felt I identified with being a girl more," Dorfman explained in the Calvin Kleins campaign video.
"As puberty came in I started identifying with being more masculine. It was my senior year of high school I started to feel those two out together.
"I think I have sacrificed a lot of my well-being for other peoples comfort and I'm finally at a place in my life where I'm not willing to do that as much any more.
"Even using they them pronouns is something I've started asking people to do in the last year. People use he/him pronouns constantly and I've really made a concerted effort in the last 6 months to start correcting people and not feel bad about it. I know it can be complicated and people find it grammatically confusing….but that's also not my problem."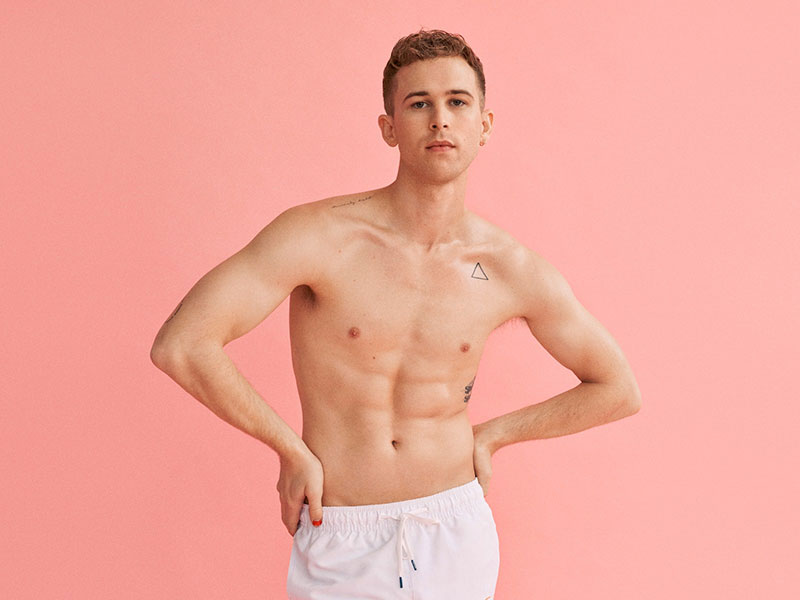 Artist Chella Man is not a only transgender male but profoundly deaf and the 21-year-old is joined in the CK campaign by his partner, pansexual photographer Mary V.
"I have two cochlear implants and I identify as deaf, as fuck," Man explained.
"Identifying deaf was such a journey to me because I believed I needed to fit into some form of stereotype. I felt I had to sign, I had to read lips, I couldn't be verbal but I realised there are so many deaf people on the spectrum and that's valid.
"As I am in the hearing world every time someone opens their mouth it's like their verbal puzzle that I have to put together. There are certain sounds that are missing, my brain is always working.
"Just like my queerness, you face obstacles. And each obstacle you face you have people around you I've got to this point where I view my queerness, my disability as this beautiful filter because the people that have the patience to stick around long enough for me to show them how I navigate it, they're people I'll hold close for the rest of my life."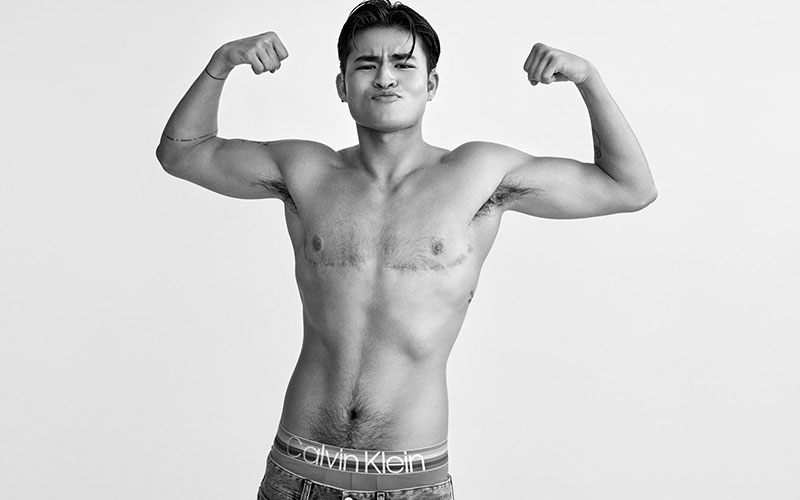 ---
See the full Calvin Klein video in your gay nation below.
Last Updated on May 18, 2020
The news team for
Gay Nation
love tips from our readers. Got tips or a news story that you would like published?
Go here to tell us something.
Visit the Gay Nation store Now