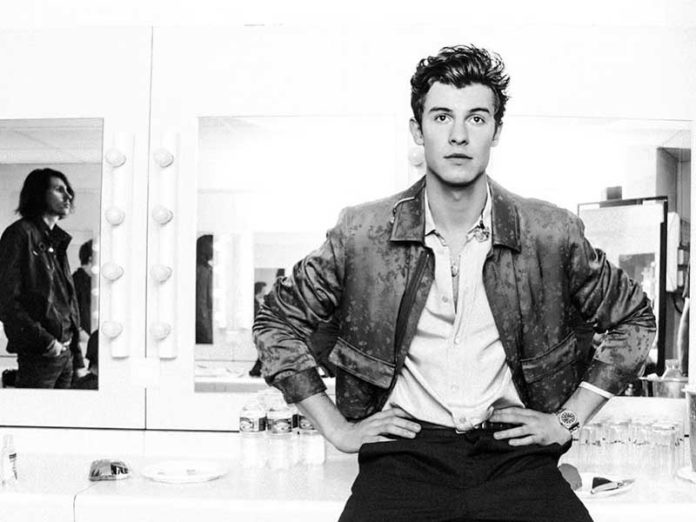 Singer-songwriter Shawn Mendes has again felt the need to dispel the rumours that he is gay during a Rolling Stone magazine article that was released today.
In the December cover story, Mendes opens up about insecurities surrounding his sexuality being questioned, the pressure he feels to show that he is not gay and also the demands he places on himself when on tour and meeting fans.
"I'd like to say I don't care about it, but that's not true," he says, referencing "this massive, massive thing for the last five years about me being gay."
Mendes addressed speculation in 2016 through a series of Snapchat stories. ("I noticed a lot of people were saying I gave them a 'gay vibe.' First of all, I'm not gay. Second of all, it shouldn't make a difference if I was or wasn't.") However, the video only intensified scrutiny and his need to prove critics wrong.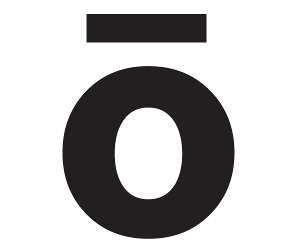 "In the back of my heart, I feel like I need to go be seen with someone – like a girl – in public, to prove to people that I'm not gay," Mendes says. "Even though in my heart I know that it's not a bad thing. There's still a piece of me that thinks that. And I hate that side of me."
He continues: "I had this thought: 'I have to get paparazzied with someone. Who am I gonna get? I'm not relevant."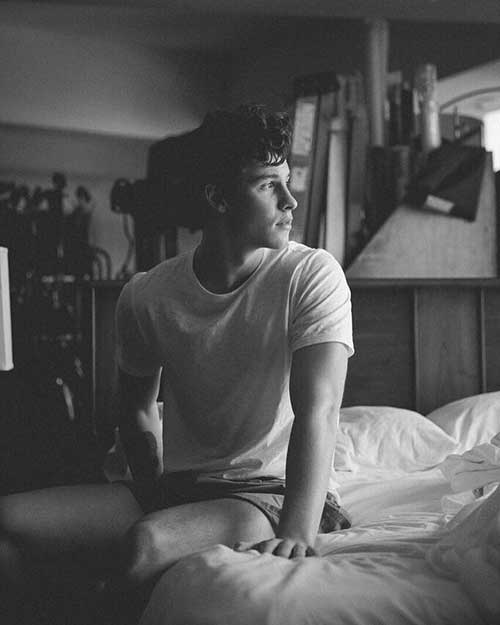 One of the stories he recounts was when he was backstage with Taylor Swift during the concert tour that he was her opening act and she put her glittery eye makeup on Mendes' face, to his delight.
She had taken a short video about that moment and recently wanted to post it to her socials so she asked him for permission.
He told her it was fine without thinking, but later that night, he woke up in a cold sweat. "I felt sick," he said. "I was like, 'Fuck, why did I let her post that?' I just fed the fire that I'm terrified of."
In the end, Mendes says, he's happy about the side of himself shown in Swift's backstage post. As a kid, he'd put glitter on his eyelids to make his parents laugh; he grew up with 15 female cousins, "braiding hair and painting nails. Maybe I am a little more feminine — but that's the way it is. That's why I am me."
The "In My Blood" singer talks about his relationship with Hailey Baldwin, revealing that the two were more than just friends: "I don't even wanna put a title on it. I think it was more of a zone of limbo."
Mendes and Baldwin attended the 2018 Met Gala together, even holding hands at the event. But Baldwin was engaged to Justin Bieber a month later following their whirlwind romance.
Still, Mendes says he has no hard feelings.
"I texted Hailey, 'Congratulations,' and I really am happy for them," he says. "She's still one of the (expletive) coolest people ever – she's not just a beautiful person visually, but she's one of the most beautiful hearts I've ever met."
Of course i have my insecurities and struggles but that's just one part of me. Sometimes the positive side of a story doesn't always get fully told and I wish it had here. I love what i do and i love you guys so much ❤️ pic.twitter.com/dmIHCtFc7z

— Shawn Mendes (@ShawnMendes) November 26, 2018
This morning after the cover story published, Mendes took to his Twitter account to say, "sometimes the positive side of a story doesn't always get fully told and I wish it had here."