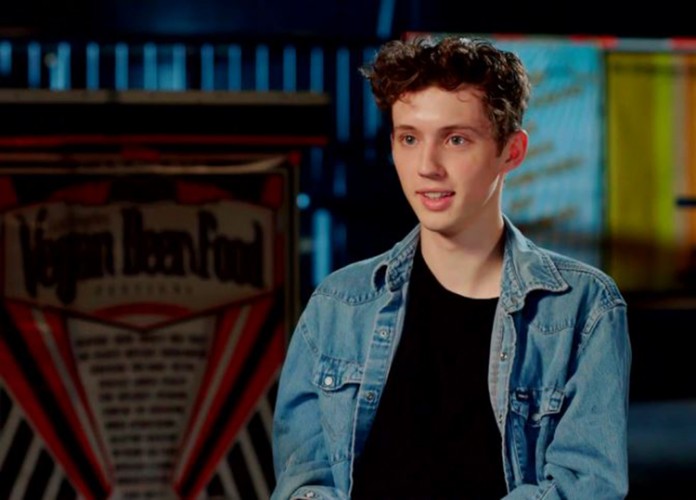 3
min read
Troye Sivan has spoken publicly tonight about Australia's lack of Marriage Equality and claimed that it is an embarrassment and an appalling situation to be in for such a forward thinking country.
The comments came on the back of a wide-ranging interview on Australia's 60 Minutes where he talked about his music career, worries about losing his Youtube fan base when he came out and why his music video for Wild used a gay relationship.
But it was the after show video, omitted from the mainstream broadcast and only shown on the 60 Minutes website, where Sivan really let his feelings known about being gay and marriage equality.
When asked by 60 Minutes reporter Alison Langdon about his thoughts on Marriage Equality in Australia Troye was very forthcoming.
"Its so embarrassing I think for Australia, just like look at any other forward thinking nation in the world right now and we really are one of the last to catch on," he explained.
"Its one of those things that I know will change and I have 100% faith that it will change soon but for right now it sucks
"I'm just glad that I'm not a 90-year-old person with my partner of 60 years that we can't get married.
"My time hopefully isn't running out right now but there are people who's time is running out and I just think it's appalling."
The 20-year-old Youtube star with more than 3.7 million subscribers has recently taken the music charts by storm with his collection of new singles, ep's and this weekend's release of his first album titled Blue Neighbourhood.
Sivan's mini album Wild was released in October and incredibly with no radio play it immediately shot to number 1 in 61 countries including Australia.
Even though Youtube is where he created his huge fan base, Sivan explained that being a music performer was always his destiny.
"It might seem like it's all happening really really quickly for me right now, and it is, but this is what I've wanted since I was three," he explained to 60 Minutes.
When Sivan was 15 he made the decision to come out to his parents and at the time he was already producing weekly youtube videos.
His Father Shaun explained he used topics for his future video as a way of telling him he was gay.
"He said to me, what do you think about I introduce religion and homosexuality, and then with that he just blurted cause dad I'm gay," Troye's Father explained.
"Then he said Dad do you still love me?
"I grabbed him and said, of course, I love you."
It wasn't until three years later that he announced on his Youtube channel that he was gay.
"I recognised at the time that I could potentially lose a lot by coming out if the world wasn't ready for me to be an openly gay singer," Sivan said.
"And I had this youtube audience largely of girls and I wasn't sure if it was going to affect that.
"I didn't know how it was going to go down….and it didn't change a thing."
Sivan was then asked whether he felt he was part of a new band of young proud gay people such as Sam Smith and Ella Page who are out there saying that being gay is normal and ok.
"I see it as a testament to how hard the LGBTQ community has worked before us to get us to this point where we can now openly be ourselves."
The most recent music clips produced as part of the Wild trilogy showed a love story where two boys fall in love.
Sivan explained that when he was deciding who should be in the clip that he was torn because the song was a love story and yet traditional clips would have had Troye and a girl as his love interest.
"I was kind of in a corner sort of because this was a love story, what am I going to do, put a girl in the music video?"
"It just felt like the logical thing to do.(To have two men in the clip)"
"There are people out there who will watch your video clip and see two men kissing and find that quite confronting," said 60 minutes reporter Allison Langdon.
"I didn't necessarily want to shock them, I just wanted to show them this is a really sweet, innocent gay relationship and I think to see that is really really powerful."
"I think that would have made my day and made me feel a lot more comfortable when I was 14."
Pre-orders for the Blue Neighbourhood album opened on October 15, with the album reaching No. 1 within hours on iTunes in ten countries, including the United States.
It was released formally on December 4 and has received critical acclaim from music reviewers all around the world.
Last Updated on Dec 6, 2015
The news team for
Gay Nation
love tips from our readers. Got tips or a news story that you would like published?
Go here to tell us something.
Visit the Gay Nation store Now