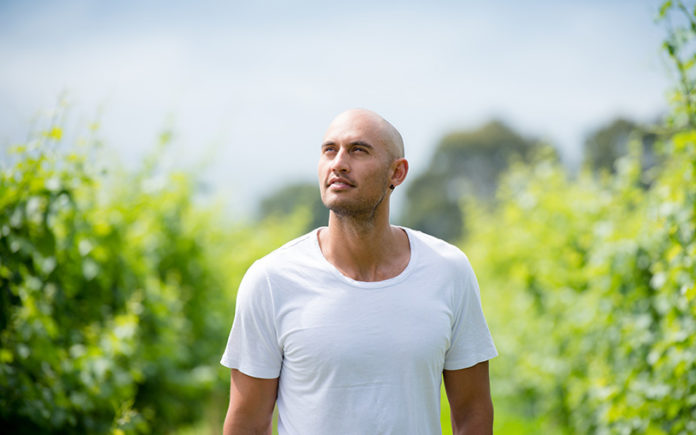 4
min read
I have applied to take on the responsibility of Mr. Gay New Zealand to show the community that although being gay is a big part of your everyday, it is not the only thing that defines you.
I want to be a leader within the communities and a voice that speaks on behalf of the New Zealand LGBTQI in a country that must continue to lead by example for other countries.
I believe the role of Mr. Gay New Zealand has much more responsibility than just winning a popularity vote. There are many leaders amongst us that are worthy of awards like this and having title would allow me an opportunity to collaborate with others in an effort to better myself and bring our communities together.
At this stage in my personal journey I would consider myself to be modelling an all-inclusive gay life. I engage with people from many different diversities (any sexuality, age, gender, ethnicity or religion) and I consider that my 'normal' life.
My mission is to bridge the current gap between LGBTQI and what is 'perceived as normal'. The fight for equality has been an important part of our history and now the movement forward is to educate people about including 'gay into every day'.
I recently had the opportunity to be a face for, The NZAF Ending HIV campaign. The aim: To end all new HIV transmissions by 2025. Being involved with this has really shaped my ideals on the future for NZ and I consider this campaign as a great example of how NZ has progressed and lessened the stigma behind HIV.
This campaign included photography for billboards and advertising, filming and taking my kit off for a good cause. The filming section required open and honest conversation about past sexual history and current, as well as highlighting the need for safe sex in all types of relationships. The openness to discuss such issues is the future for our community.
When I use the words 'wider community' we can't just consider it the gay community alone because my everyday 'community' is inclusive of both gay and straight alike. My quest is to bridge the gap between those two. We need to let all families of LGBTQI, friends, supporters, admirers and on-lookers to come and celebrate diversity with us more often. The wider gay community does have its separate issues and struggles when it comes to equal rights but we are far from isolated when it comes to daily battles like; mental health, suicide, bullying, family abuse, alcoholism and poverty.
Youth Suicide has been a little closer to home than I would have liked. In 2016, we endured and will keep enduring forever, the death of 'our son' from suicide, Kinglsey (15years old). My husband and I welcomed Kingsley into our home, full time as foster parents. He lived with us, he belonged to us and we were solely responsible for him, as fathers. This is a role we will never forget.
Being confronted with both parenthood and suicide has created new priorities in my life with a focus on how we treat each other and other people. We now look for moments to, stop and listen and focus on telling people how you really feel, in person.
As a result of Kingsley's passing and my efforts to support the youth community I volunteer at the local dance school weekly coaching fitness and well-being to 20-25 high-school kids going through various life stages. There have been phenomenal changes; from avoiding attendance attitudes to turning up early to prep for the lesson, from being too shy to perform to taking on lead roles in productions.
My day to day life finds me personal training and life coaching full time within my own business. Having already won national titles within this industry for my contribution to NZ Fitness I have used that existing title to induct over 300 coaches into the industry with the teaching philosophy focussed on creating relationships and inspiring motivation to get up and become present every day.
I have been privileged to mentor high-school kids dealing with bullying, depression, suicide, or the feeling of just not fitting in. It is not only the LGBTQI youth of today that need to practise positive mindset and body health but also all ages of any sexuality. I have sat with many youths who are struggling to find an identity or figure out where they fit in, particularly those struggling with sexuality. I believe that how we view ourselves will have a direct effect on how other people view us. Therefore we need to explore what our youth have to say, as they will be the next leaders for our future.
My volunteering ranges from MC for various charities, including beauty pageants to writing for national and international gay fitness websites. Setting up cancer society fundraisers for involvement with local schools giving talks on mentor support, it has all been in the effort to help make our community more accepting and inclusive. Not every event or role I participate in may be a gay and(or) activist role (although I do enjoy those) I pride myself as an everyday gay man doing great things for his community who is the first to put his hand up to fight for a good cause when the time comes.
Annually I organise, "The Devine-White Party", with the help of my husband, Arthur. This event sees anywhere from 200-250 people attending a party to celebrate same-sex relationships and marriage. My husband is also heavily involved in the planning and now that it has a huge following and appeal to the Marlborough community, in the future we plan to use this platform as a fundraiser for a charity undecided yet. Being able to integrate our lifestyle into my community teaches people that celebrating diversity is okay.
The journey to today has seen both success and heartbreak when it comes to what defines me and I believe that every individual has a story to tell. Mine happens to be that of a proud gay man on a mission to integrate gay into every-day.
My opinion for our gay community is that being gay isn't the only defining role you play. You can love the theatre, you can be good at sports, you can be a great parent, you can be a loyal friend and you can still be the favourite son or daughter.
Where I challenge all LGBTQI is with the idea of what defines me or us. It is what we give back to the community. It is how we treat the people around us. It is how we practise our personal beliefs and morals. And mostly it is having the courage to stand up in the face of adversity or injustice. Today I declare that I care enough to help open the door to a better future.
If I am given the title of Mr. Gay New Zealand 2018 I will dedicate my mission towards recognising what we have fought for and promoting the integration of all diversities (regardless of sexuality, gender, age, ethnicity and religion), and lead the worldwide march for NZ LGBTQI to show that we are the future.
Last Updated on Jan 28, 2018
The news team for
Gay Nation
love tips from our readers. Got tips or a news story that you would like published?
Go here to tell us something.
Visit the Gay Nation store Now