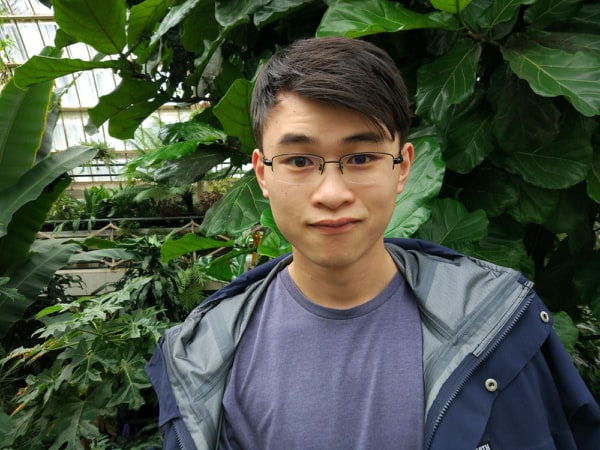 4
min read
We all have a similar situation, you've been working for some time in an awesome company. The boss thinks highly of your work ethics and your co-workers are now your friends, but one day they include you in a conversation you have been trying to dodge.
They have been talking about how hot someone is and look to you for a second opinion. You now have no choice but to answer and reply with a really fake smile, and simply say "they're alright". One of the co-workers now thinks you've lost your mind and calls you a "gay", "poofter" or the other worse slur like "faggot" or "queer" as if they are from the 1960's or earlier.
Discrimination still exists in New Zealand, and for people who are lgbt, it's even worse. It still hurts whether we know they are good people, and their intent is just a friendly banter after a beer or two. There is a part of our mind that wonders, what would happen if they knew my true identity. Would they be curious and ask 21 questions 100 times or pull out the Holy Bible and lecture you about how your choices in life reflects after death.
The main issue of the LGBT community in New Zealand, I believe, is just a lack in quality conversations and debates, although it's great that us kiwis are good at picking up a problem and solving it, we simply, as a country, are not educated or understand why or what lgbt citizens go through on a regular basis. Especially in the spectrum outside of L, G, or B; currently, our trans group is facing a huge discriminatory problem, from losing job or housing opportunities due to their identity, to even just acknowledging them as a human with the right pronouns. Discrimination comes hurling from strangers on the street cursing our existence, from the people in public transport staring and glaring, and often, where it hurts most, from our whanau. Our family that raised us and is meant to be there for us.
Many times, I had felt uncomfortable and stuck in these "locker room" conversation, with me having to pretend I enjoy the company of the opposite sex, and every time I had thought about coming out, I would remember my past experienced with my family or friends that would give me the most awful disgusted glare. As if I had shit on my hands and threw it in their face, then followed with heavy criticism. At the end of it all, you've most likely need to stock up on 20 L of tip top to support the crap everyone dumped on you.
A very distressing form of discrimination is erasure. This affects the LGBT community in near irreversible ways. An example is the 2018 census not having any lgbt inclusion besides a tick box saying male, female and other. This said, a 2012 survey to more than 8500 high school students, 15 percent of them identify either as queer or unsure, they are more than 3 times more likely bullied. They are also highly susceptible to intense mental stress, had misused or abused alcohol and drugs and smoked to relieve pain and anxiety. Although this survey was done in 2012, a 2017 survey in school done in nelson by a fellow lgbt student asked, "what are your thoughts on homophobia and discrimination? Many answers he received were concerning, with a lot of them stating, "It's just something I have to put up with." While working in various lgbt communities in the top of the South Island, there is no doubt that these issues aren't slowing down, with many of them go unreported and unrecorded. And with the increase in youth suicide, there is something we as a community are not noticing or understanding.
There is good news though, we have many support networks and resources for our lgbt community and general public. However, I've noticed is that these resources aren't being offered to those that can benefit from or be most of use to. There is also a lack of or no from infrastructure, like a dedicated safe space for queer meet ups. It's even more difficult for people in rural areas and older than the age of 24 (Most support groups are for youths, age 24 is the max limit).
After discussing with many communities its largest barrier is always first participation and then financial. Things like getting new people involved is difficult because allowing the public to know the location puts the members of the group at risks and then with financial most groups requires purely the aids of volunteers due to the limited funding stream available.
There is no doubt we are leading the world in human rights, especially queer rights. Yet; we have only moved on believing these problems have been resolved, our kiwi attitude to "thank you, next'" with issues after tackling one thing then moving on to the next thing is not challenging the core of what made this mess in the first place.
I do believe we can make New Zealand a better place for everyone. If not today then for tomorrow, if not for us then for the generations to come. One can't do this alone, and it also requires more than just a team, it needs our friends, our neighbours and our family born into or chosen.
Kia kaha everyone, kia ora.
Lun
Last Updated on Feb 3, 2019
The news team for
Gay Nation
love tips from our readers. Got tips or a news story that you would like published?
Go here to tell us something.
Visit the Gay Nation store Now