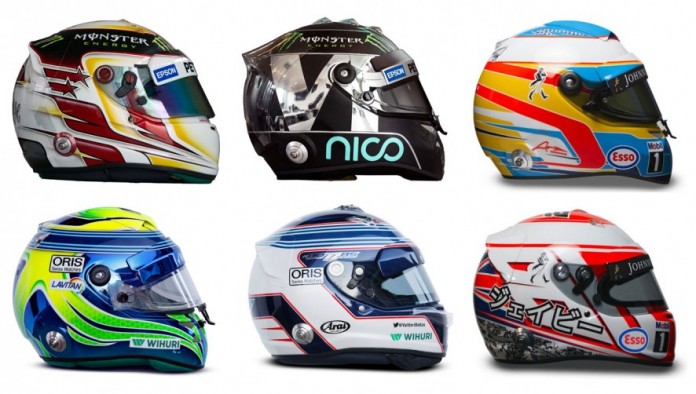 2
min read
Some of us love our cars to drive, others love watching cars race, but we all have respect for the drivers that race the fastest cars in the world.
As the Formula One race season kicks off this weekend in Melbourne, we couldn't miss the chance to list our favourite drivers from those that are competing this weekend at Albert Park.
7. Jenson Button (McLaren)
He was an easy pick since he gathers a lot of lovely features: nice jaws, smile lines, clever looking eyes (the colour didn't weight so much on the decision), ginger beard, lean body. We shouldn't forget about his British accent… and the blonde hair! He is also known to be one of the nicest guys in the paddock, just a pity his car wont probably let him get the most out of his 2015 season
6. Marcus Ericsson (Sauber)
Swedish born and at 24 he is one of the youngest drivers in the championship but for what he lacks in driving experience (best finish is 11th after 16 attempts) he makes up in the looks capacity. Only recently been given the green light to compete in Melbourne after a court case from another driver who wanted his spot. Lots to look out for this year.
5. Daniel Ricciardo (Red Bull)
If I were on the job of picking the cutest guy in F1, I would definitely choose Ricciardo! His endearing and ever-present smile brings him a lot of charm! And he's Australian. Amazingly he can also drive……can he drive!!!!! and could easily take the podium like he did in Melbourne last year.
4. Will Stevens (Marussia)
This young english gentleman has only one race to his name, and may not even make the race in Melbourne if his car doesnt go fast enough, but he still has to make the list for his ability to keep fighting, his financial backing (some say he has paid $10m to drive) and his rugged good looks. One to watch for sure.
3. Sebastian Vettel (Ferrari)
I know I can hear readers spitting in their coffee seeing Sebastian even on this list, but this list isnt about how much of a mongrel you can be on the track, its about looks and he really does have something. On a continuum starting from boy to manly looks, I would locate Sebastian more on the left than on the right. He has a cute smile which goes really well with his blonde hair and blue eyes. And even though he's not very tall, he does look athletic! He's also just jumped from Red Bull and now rides in the shadow of his hero Michael Schumacher for Ferrari this year.
2. Lewis Hamilton (Mercedes)
Ok, so he could have been number 1 (he is the current World Champion) but I couldn't let him take top spot ahead of Nico, so he's made it to number 2 mainly due to the whole antics and drama that surrounds Lewis. But in terms of a hot athletic body with great looks he pretty much has the package. And can drive as well…..sometimes too well.
1. Nico Rosberg
After running into Nico at the Abu Dhabi Grand Prix a few years ago, I couldnt put anyone else on top for charm, charisma and shear striking good looks. He is a little reckless on track sometimes and wears his heart on his sleeve, but what guy doesn't want a man who does that right??? He will again chase the world championship title, oh and the odd girl or two.
The news team for
Gay Nation
love tips from our readers. Got tips or a news story that you would like published?
Go here to tell us something.
Visit the Gay Nation store Now