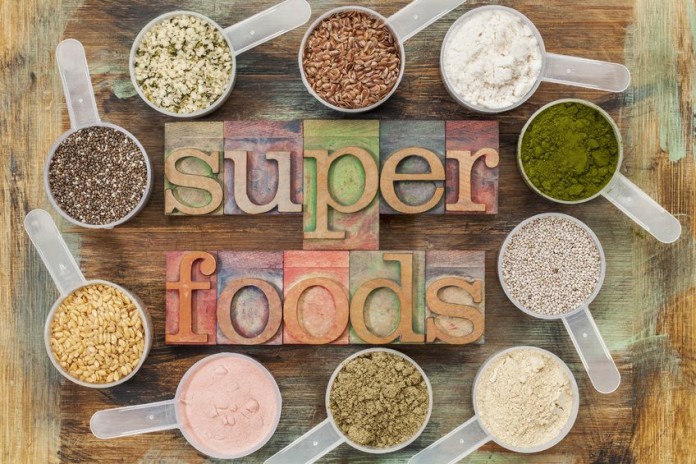 2
min read
The buzz word around at the moment is "Superfoods". But what are superfoods, how do they help and where can we get them from?
Amy Schwab started up an online organic hamper business last year to make it easier for people to find good, healthy products that they could put into hampers as gifts for their loved ones.
Amy suggests superfoods are an extremely valuable source of nutrients for everyday life.
"Superfoods are something that you can have on a daily basis that help boost your health and wellbeing," she said.
"They are just in their natural form and that's the best way to consume food where nothing's been added.
"Its literally, purely just a berry or a root from a plant, it's what your body thrives off the best."
Superfoods come from many different groups, some even appear from exotic places such as the Amazon rainforest.
"They take berries, dry them, turn them into a fine powder and suggest they help boost your immune system, or to have more energy or protein."
The term "superfoods" appeared first in the 1990's but its since 2010 that the term has really taken off.
In a 2011 report by the National Health System (NHS) of the United Kingdom said that there was no official definition of a superfood and the European Union has banned the use of the word on product packaging unless the claim is backed up by convincing research.
The European Food Information Council suggest that even though there is no technical definition of the word and the scientific evidence for the health effects of these foods — while often positive — does not necessarily apply to real diets. A diet based on a variety of nutritious foods, including plenty of fruits and vegetables, remains the best way to ensure a balanced nutrient intake for optimal health.
One of the most well known superfoods is the leafy vegetable called Kale which is said to be loaded with vitamins, minerals, antioxidants and fibre.
Amy said the jury is out on how much benefit eating Kale gives your diet.
"I've heard mixed reviews about kale, one naturopath said you shouldnt eat Kale raw as its too difficult for your body to digest."
"You should try and warm up kale before eating it so that means cooking it a little bit in the oven, maybe making kale chips or if juicing soak it in hot water first before you juice it, that helps your body digest the nutrients.
"It is a leaf but has nutrients in it that far surpasses normal lettuce leaves, it certainly packs a punch."
So by all means try superfoods, but the experts suggest don't expect anything too super as there's very little evidence that any one of these things is any better for you, really, than runner beans or lettuce or apples.
The Living Organic Co. hampers can be customised to suit anyone with all products gluten and dairy free and mostly coeliac and vegan friendly.
The hampers can contain body washes, body lotions, candles, packaged foods, organic chocolates, nuts and health bars and much more.
"We offer gift hampers for women, men, babies, pregnancy, wellness and can ship them anywhere in the world."
"And if you cant find a hamper that suits you can customise the hampers by building them online or contacting me through the website to arrange something suitable for your needs."
To find out more about the Living Organic Co hampers visit livingorganicco.com.
Last Updated on Mar 15, 2015
The news team for
Gay Nation
love tips from our readers. Got tips or a news story that you would like published?
Go here to tell us something.
Visit the Gay Nation store Now