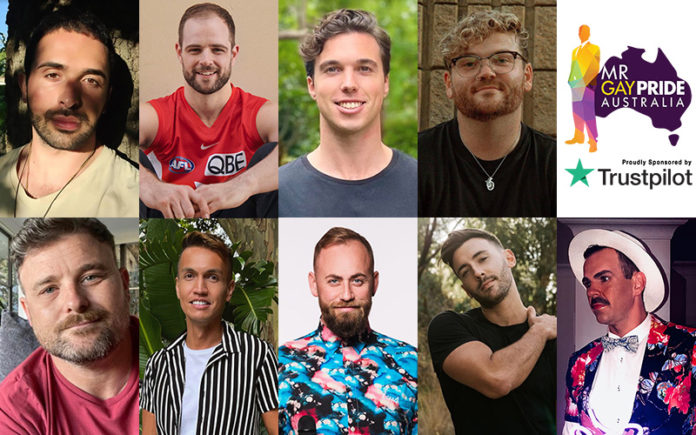 3
min read
It has been 1272 days since the last Mr Gay Pride Australia was crowned, but now, after being cancelled due to the pandemic, finalists for the next competition have finally been announced.
Finalists for Mr Gay Pride Australia 2022 proudly sponsored by TrustPilot, will now be put through a series of online and face-to-face challenges over the next three months leading up to the finale weekend at the Rainbow on the Plains Festival in Hay, New South Wales in late November.
It will be the fourth edition of Mr Gay Pride Australia held to find and empower the next LGBTI+ leaders in Australia.
This year's six finalists are made up of delegates that were initially chosen for the 2020 event before the pandemic put a stop to that event and also a number of more recent applicants.
Finalists range in age from 25 to 46 and reside in NSW, Victoria, Queensland and Western Australia.
Meet the 2022 Finalists and why they entered Mr Gay Pride Australia