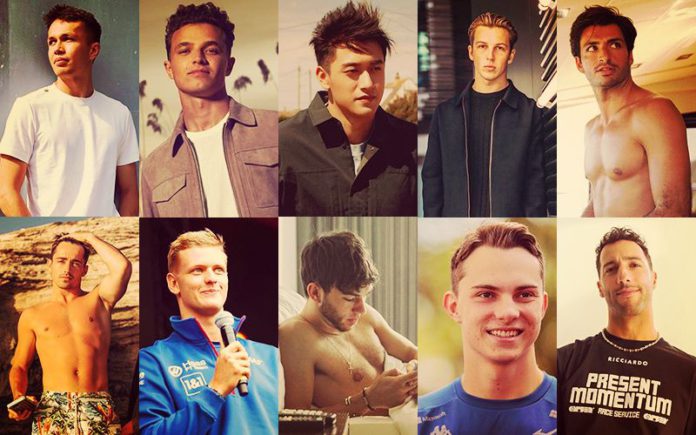 6
min read
Well, you have been calling for it all year so it's finally here. As we return to racing after the Northern Hemisphere's summer break it's time to give you Gay Nation's Hottest Formula One Drivers of 2022.
So much has already happened this year and there are moves on for next year with new drivers in the wings so it has made this list even more complex and challenging to get right just like last year.
This year, more spotlights have been put on these drivers due to the Netflix Drive to Survive show. Still, in the end for all of our Gay Nation readers, it's all about what gets the juices flowing and which of these drivers you would love to spend a night at the bar chatting about how amazing it is to race at Monaco or why Spa is the fastest circuit in Formula 1.
As we publish this story there is no openly gay F1 driver but who knows if one may come out in the future.
If you love our choices or just think we may have left someone out feel free to let us know as our lists are always just our thoughts and do not involve anyone else. Oh and there are a couple of surprises.
Check out Gay Nation's Hottest Formula 1 Drivers of 2022 below.