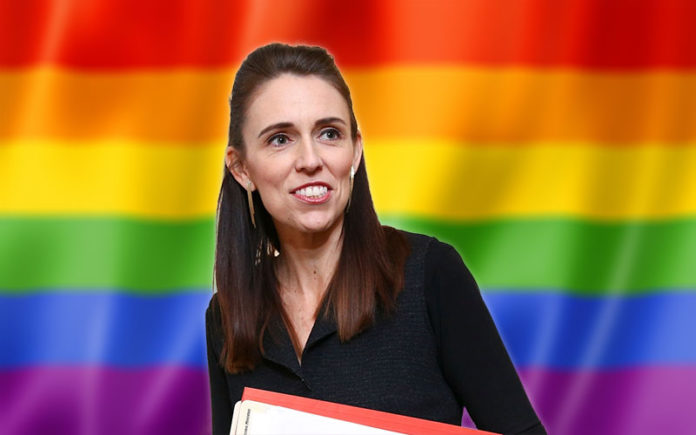 3
min read
New Zealand Prime Minister Jacinda Ardern has led her country to the point where Coronavirus has been effectively eradicated and will see all local lockdown restrictions lifted as early as next week, but with an election scheduled in only three months, a number of LGBTIQ issues are set to be thorns in her side.
On March 23, Ardern effectively announced the country would completely lockdown as the country's COVID-19 numbers started to spike, fearing a similar result as in Europe the New Zealand Prime Minister made the call very few other leaders had made at the time.
"We currently have 102 cases. But so did Italy once," Ardern said at her nationally televised press conference on March 23.
"Now the virus has overwhelmed their health system and hundreds of people are dying every day. The situation here is moving at pace, and so must we."
New Zealand locked down for five weeks, having two peak days of 89 probable and confirmed cases, before slowly opening up and turning on the community.
As we publish the country has now had zero new cases for 13 days and has luckily saved their health system from being overwhelmed with only 22 deaths from the 1500 cases.
Ardern's popularity has soared, like many other world leaders, which has seen opposition party leaders dumped and the chance for her own party to govern in its own right come the national election in September.
But for all those great deeds it's her recent record on LGBTQI issues that may cause her some concerns when political hostilities return in a post COVID world.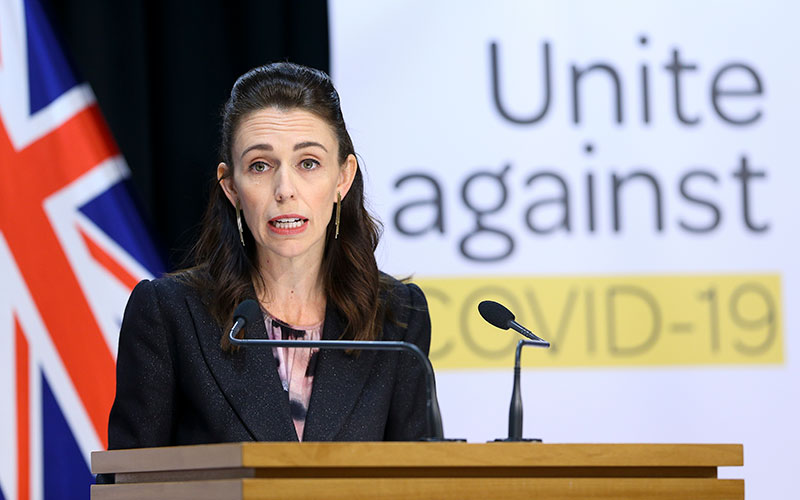 Banning Conversion Therapy
Many countries across the globe are starting to ban conversion therapy, Germany has banned the practice, legislation has been introduced by Justin Trudeau's government to do likewise in Canada and France tabled legislation last night.
But any change in New Zealand is stuck in the middle of politics, with the Government made up of three parties, all with different opinions on the bill and Ardern needing an individual member of parliament to sponsor the bill into the parliament.
The delay is causing huge disquiet within the LGBTIQ community but Ardern is adamant that a ban on the practice will be achieved.
Speaking with express magazine, Ardern said the Prohibition of Conversion Therapy Bill sponsored by Labour MP Marja Lubeck needed to be private member's bill as the coalition partners would never have approved the legislation getting to first base.
"For it to be a government bill, it requires all of the government to support it," Ardern explained to express magazine.
"We support it. I support it.
"That's different obviously from a government bill. But it exists, it's in the ballot.
"For me, it's just a matter of time."
Coalition partners The Greens have publicly supported the ban but the other party in the three-way Government, NZ First, have yet to make their opinion known and the Prime Minister is unwilling to speak on their behalf.
"That's a question you would have to put to them" is the reply to my question," Ardern stated.
"Obviously I support (the bill) and I'm sharing Labour's position. It's up for other leaders to share their position."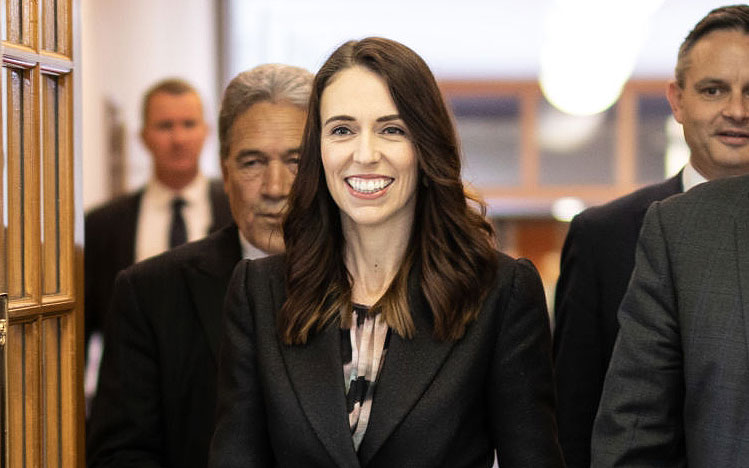 Gender Identification
The other major thorn in Ardern's side is 'gender self ID bill', which would make it easier for transgender Kiwis to change their gender on their birth certificate, but has been locked in parliament committee processes and looks set to miss the election deadline, in the hope the Government has the majority in the new parliament.
Ardern acknowledges the frustration from members of the transgender community but said she is confident with further work that the bill will return to Parliament and pass.
"Minister Tracey Martin established a group with representatives from the LGBT community," Ardern explained to express.
"Georgina Beyer is represented on that group along with other well-known members of the community. The last time I spoke to the Minister they said they were making good progress."
Whether these issues derail progress for the LGBTIQ community in New Zealand time will tell, but for the 'Leader of the Moment' Ardern believes she has done lots of good work for the community in her two and a half years in power.
"Whether it's the work we are doing now on adoption and surrogacy, ongoing support for the NZ AIDS foundation and PrEP or the new space we need to move into now, which is not just the equality of rights, but the equality of wellbeing. Moving into specific targeted support for mental health and wellbeing. Know us by our deeds."
The news team for
Gay Nation
love tips from our readers. Got tips or a news story that you would like published?
Go here to tell us something.
Visit the Gay Nation store Now