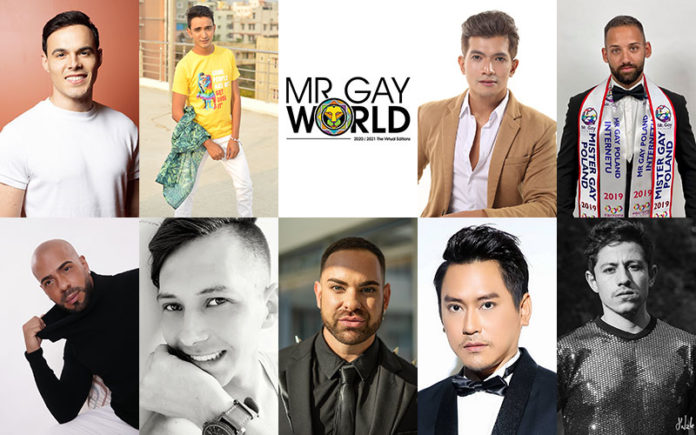 2
min read
Delegates have been announced and public voting has commenced for Mr Gay World 2020 with the competition getting underway this coming Saturday.
Delegates from across the globe will take part in all aspects of the competition virtually including pre-recorded pieces from all delegates as well as visuals from areas across South Africa.
Due to the ongoing global COVID-19 pandemic, the 2020 and 2021 versions of the competition will be streamed via the Mr Gay World Youtube channel with Mr Gay World 2020 first to be streamed, starting this coming Saturday 9 October 2021.
In a history-making event, nine delegates have signed up to represent their countries including:
Delegates from Europe, Asia, Africa and The Americas
All delegates are aged between 29 and 39
One has a PhD, two with masters qualifications and one is currently studying Sports Psychology
11 different languages can be spoken by the nine delegates including one who is fluent in sign language
Delegates will compete against each other in challenges that will be judged by a panel as well as public voting. Challenges include an online questionnaire, personal interview, social responsibility campaign, public vote alongside pageant categories such as swimwear, formal wear and national costume.
At the end of the two-week judging process, Mr Gay World 2020 will be crowned.
Mr Gay World 2020 will be shown on Saturday 9 October 2021 and on Saturday 16 October 2021 and you can vote now for your favourite by going to mgwvote.com.
Mr Gay World 2020 online voting deadline has been extended by popular demand and will now run until 10pm (GMT) Tuesday 12 October 2021.
Each vote will cost ZAR8.00 ($0.50 USD) and you can vote as many times as you want. Visit the voting website here.
Meet the delegates below