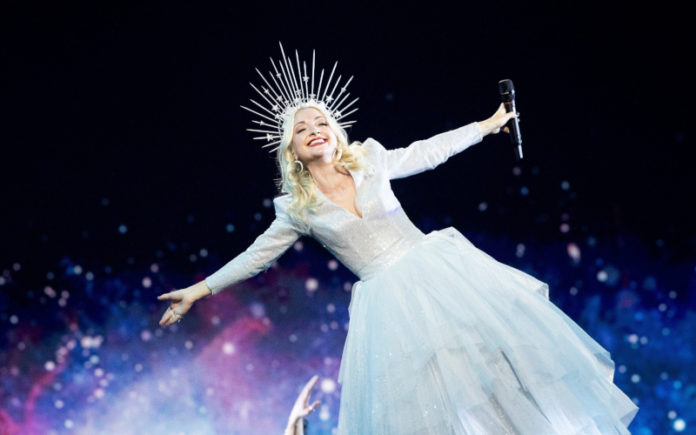 3
min read
Eurovision 2019 kicks off tomorrow morning Australian time live from Tel Aviv and all eyes will be on Australia's Kate Miller-Heidke who takes to the stage late in the second half for her performance of Zero Gravity.
Speaking with TV Tonight before the final dress rehearsal last night, Australian Head of Delegation Paul Clarke said as soon as he heard the song he knew it would be a hit.
"Up until now I was a little bit concerned that Europe hasn't really responded to Kate's song. I think it had something to do with our staging for Australia Decides. It looked a little bit too much like Estonia last year for them," Clarke explained to TV Tonight.
"There was a lot of feedback of 'We've got that in Europe. That's not what we expected from Australia.' So we felt like we had to take it to another level."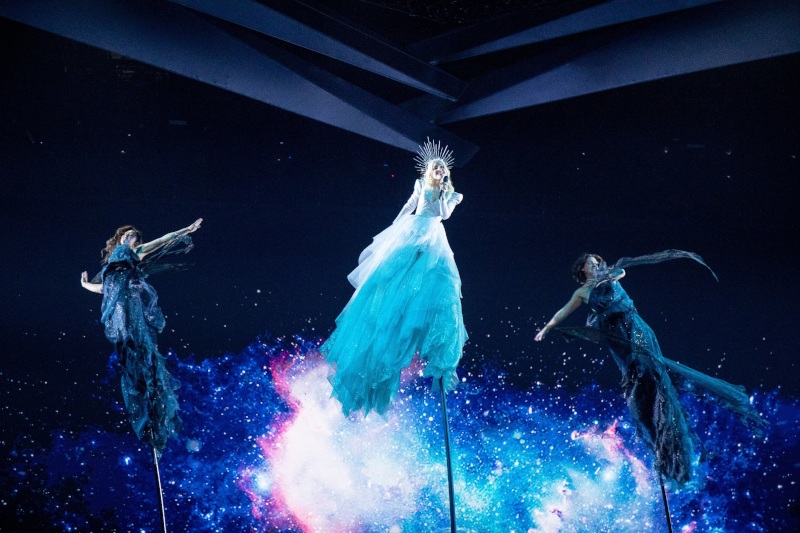 The performance has changed since the Australian final and also has Miller-Heidke on a swaying pole and this seems to have grabbed the attention of the Eurovision pundits.
"There were lots of people in tears watching it[rehearsal 1], and enormous support -not just Australian support but broad blogger support, which is exactly where you want to be right now."
At the time of writing, Australia is now sitting in 6th place with the bookies.
Now we have already previewed the first and second semi-finals but the remaining Big five songs and host country Israel haven't had a go yet.
Today we give you the Big Five and Israel which includes some big favourites to win this year.
What do you think?
1. France – Bilal Hassani – Roi
Great song, uses all of the Eurovision attributes to pull it through. She hs a great strong voice, the clip shows her onstage which lends itself to the stage at Eurovision but not sure what. Rating: 7
2. Germany – S!sters – Sister
Duo, strong dark hair but the blonde is a little less there. Has a strong crescendo in the middle but not sure it really hits any highs. Not sure duos work in eurovision but this is one of the songs that may prove me wrong. Rating: 5
3. Israel – Kobi Marimi – Home
The first impression was it sounded like Sam Smith and the song has a really strong masculine feeling from the suit through to the different tenors. Feels like its five different singers but its literally only one. Israel could go back to back. Rating: 7
4. Italy – Mahmood – Soldi
Contemporary, fresh, gritty. Never thought I'd say that about an Italian entry entirely in Italian. Super rap in the style of post malone with some great lyrical moments. This will be very popular. Rating: 8
5. Spain – Miki – La Venda
Graffiti artists and parkour racing across Barcelona and beach walking bring through the true Spanish style and this song has all the get-up and go of a fun Spanish party. Cuteish singer but never reaches any heights. Will probably rate higher than two years ago but only just. Rating: 6
6. United Kingdom – Michael Rice – Bigger than Us
Well, can Michael Rice do what so many have tried before and win it for the UK. Probably no hope given the state of Brexit, but if based purely on the ballad he will pump out, then….. maybe. It's good. it hits highs, just not sure he slams it in the clip. Im, sure he will be better for the run on stage in Tel Aviv. Rating: 8
Last Updated on May 14, 2019