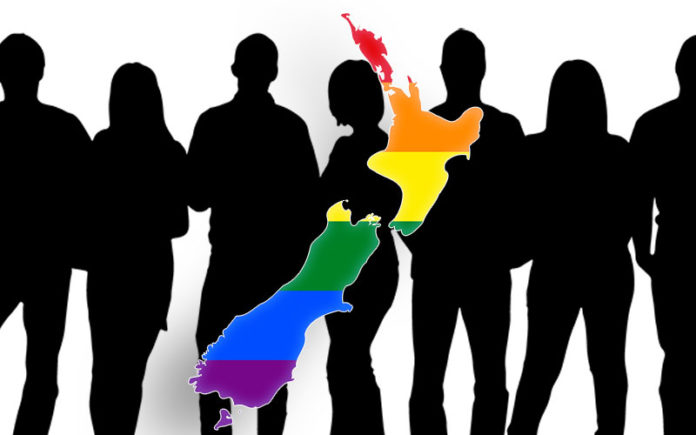 6
min read
As all eyes are on the United States Presidential Election at the moment, many may not have registered that New Zealand polls close soon, this Saturday in fact.
After overcoming Covid-19 with a hard lockdown in April and then another in New Zealand's biggest city Auckland in August, the election is finally being held and incumbent Prime Minister Jacinda Ardern's government looks set to win a clear majority, something they failed to do three years ago.
Many from outside New Zealand would think Ardern won handsomely at the last election and a victory here would be a given, but in fact, the way the New Zealand parliament system works is that you can receive a lot fewer members of parliament voted in but if you can persuade other parties to join you and reach the 61 seat threshold then you can be the government, so Ardern's Labour got into bed with the Green party and New Zealand First and therefore have governed, in some form since 2017.
So now that you have the history, what is going to happen this weekend, and more importantly how will LGBT+ people fare in the policies from parties.
Gay Nation reached out to all of the main party players to ask them what policies they had in store for LGBT+ people and whether they currently had openly LGBT+ candidates. We had a mixed bag from our responses, most got back to us but some responded with a sentence, others with pages of information.
So we have combined the information we received with information we obtained from an amazing resource put together by a group at Auckland University called Rainbow Law which has made a policy tool called Rainbow Election which made a list of 15 rainbow policies that they think should be adopted by political parties and shows you which parties support which policies.
Unlike their resource, we will list the parties in order of their current polling ranking (1News Colmar Brunton Poll) so you can ascertain the likelihood of a party's policies actually making it to law.
Labour Party – Leader: Jacinda Ardern
LGBT+ Policies
Ban conversion therapy
We will make practising, performing or enabling conversion therapy a crime to prevent this outdated and harmful practice from occurring in New Zealand
Provide better access, support and treatment through our health system
This includes ensuring our healthcare system is responsive to the needs of trans, intersex and gender diverse people, and developing a rights based protocol to prevent unnecessary medical interventions on intersex children
Improve the wellbeing of the Rainbow community, including more funding for mental health services
We will target $4 million of mental health funding for the Rainbow community, continue implementing the Suicide Prevention Strategy and continue our work to address homelessness including Rainbow homelessness
Create more inclusive school and work environments
We will ensure schools apply guidance to create safe and inclusive school environments for all students, work with schools on providing gender neutral bathrooms and update New Zealand's workplace gender and sexual diversity standards
Reduce discrimination and ensure equal rights for the Rainbow community
This will include a review of adoption and surrogacy policies and laws and a review of the Human Rights Act 1993 to ensure discrimination on the grounds of gender identity is explicitly prohibited
Current LGBT+ Parliament Members
Grant Robertson, Tamati Coffey, Kiri Allan, Louisa Wall, Meka Whaitiri
LGBT+ Candidates
Ayesha Verrall, Shanan Halbert, Glen Bennett, Liam Wairepo, Georgie Dansey, Tangi Utikere
National Party – Leader: Judith Collins
LGBT+ Policies
We received a statement from the Press Secretary Julia Stewart
"National understands how important the Rainbow Community is in New Zealand and is committed to fostering a New Zealand where everyone is respected and valued.
"National has a strong track record on delivering better outcomes for LGBTIQA New Zealanders. The previous National-led government established the regime to expunge historical convictions for homosexual offences, and funded Rainbow Youth to develop and increase support services for LGBTIQA young people. Chris Bishop is a member of the cross-party Parliamentary Rainbow Network."
In local gay media express Judith Collins was interviewed and she said about gay conversion therapy, "If you're holding somebody against their will, that's actually against the law now! I'm a parent and I have said to my son, and I hope other parents would also say this, 'Just be who you are!' THat's unconditional love. That's the best thing any parent can do. Not trying to convert your child to anything else."
She also spoke of having no opposition to amending the Births Deaths, and Marriages act to allow for an easy process to legally change sex and gender.
And on adoption and surrogacy law changes she said, "What is clear is that the family courts are moving more and more towards understanding surrogacy and understanding the fact that having parents who love babies is an even better thing. That's the reality and courts and law have to move to that."
On the debate stage, Collins has already said the party agrees with the idea to allow for extra bathrooms in all schools for students not identifying as either male or female.
LGBT+ Candidates
National have no openly LGBT+ candidates but Collins has stated that this may not be too far away.
ACT Party – Leader: David Seymour
LGBT+ Policies
A statement from Andrew Ketels from ACT said, "In terms of policy, it's fair to say we don't promote policies for particular demographics/communities, but according to need."
LGBT+ Candidates
They don't have any openly LGBTQ+ candidates. Stephen Berry was selected at number 9, and on current polling stood a good chance of being selected, but had to stand down for health reasons.
Green Party – Co-Leaders: Marama Davidson & James Shaw
LGBT+ Policies
Create an Office for Rainbow Communities, tasked with developing and implementing a plan to improve LGBTQIA* rights, championing rainbow issues, and providing a point of government contact for rainbow communities.
Ban conversion therapy.
Take an active role internationally to promote human rights issues in relation to rainbow communities throughout the world.
Support initiatives to educate institutions, including Local and Central Government, about Rainbow issues.
Amend the Human Rights Act to prohibit discrimination on the grounds of gender identity, gender expression and sex characteristics.
Pass the Births, Deaths, Marriages and Relationships Registration Bill so the process of changing gender markers on birth certificates is based on self-identification.
Address the healthcare needs of rainbow people by prioritising the needs of intersex, transgender, and non- binary people, giving them the respect they deserve.
Ensure schools are inclusive and safe, and workplaces are free from discrimination.
LGBT+ Candidates
Chlöe Swarbrick, Jan Logie, Dr Elizabeth Kerekere, Ricardo Menéndez March, Lawrence Xu-Nan, Kaya Sparke, Jack Brazil, Ariana Paretutanganui-Tamati, Rimu Bhooi.
New Zealand First – Leader: Winston Peters
LGBT+ Policies
Had an email from Robert Griffith asking what I needed even though the detail was in the original email. There was no response to that email.
LGBT+ Candidates
No response
The Opportunity Party – Leader: Geoff Simmons
LGBT+ Policies
TOP released the following statement, "We don't have any specific rainbow policies but that doesn't mean we don't think these are important issues. After the election, we will expand our policy offering and hope to develop policies on these issues. The reason we haven't yet is it takes us hundreds of (volunteer) hours of research to develop full evidence-based policy on the best way to address these issues. For the most part, we have started with systemic issues that no one else was addressing properly (housing crisis, inequality, poverty etc), which disproportionality affect marginalised communities – and that matters to us. We want everybody to have the opportunity to thrive."
Supporting notes
¹ On creating a standard policy about access to gender-affirming healthcare across DHBs: TOP believes politicians should not decide what surgery is funded more – this should be done on the basis of what treatment gets the best returns for our health, including mental health and enabling participation in society.
This is all the more relevant for minority groups as they are typically less represented in politics and therefore politicians fiddling with the system is likely to exclude them. With this proviso, we support this policy.
² On easing the process to legally change sex and gender: This debate is very complex and clear definitions are needed. Gender is about identity, which can and should be self-defined. Sex is a biological term, albeit a more complicated concept than many people appreciate. Self-definition may raise complex issues where people are (arbitrarily) divided into 2 groups on the basis of sex – e.g. sport. Transgender people have as much right to play sport as anyone and it's imperative that we find a way forward on this issue. In our view this issue needs more work and we recommend a Citizens' Assembly to work it through.
³ On improving the immigration process for rainbow people: When it comes to refugees and asylum seekers, we agree. For economic migrants, we disagree
⁴ On ensuring hate speech laws protect trans, non binary, intersex and sexual minority populations: We agree on collecting data. Obviously we believe people should be free from harassment and abuse on the basis of unchosen characteristics. This is already a factor the Courts consider during the sentencing process.
LGBT+ Candidates
No response
New Conservatives – Leader: Leighton Baker
LGBT+ Policies
New Conservative believes in the traditional definition of marriage as between one biological man and one biological woman, with all other legal arrangements categorised as civil unions.
New Conservative recognises that there are two biological genders. We also recognise that "Gender Identity Dysphoria" and "Disorders of Sex Development" are challenging issues that require support and understanding. In support of strong healthy communities that focus on what unifies its citizens New Conservative will:

continue to recognise two biological genders.
recognise that within these genders there is a psychological condition of gender dysphoria.
support taxpayer funding for counselling, and withdraw funding for any form of gender reassignment.
remove teaching of gender ideology from all education programmes, including "Mates & Dates."
LGBT+ Candidates
No response
Last Updated on Oct 15, 2020
The news team for
Gay Nation
love tips from our readers. Got tips or a news story that you would like published?
Go here to tell us something.
Visit the Gay Nation store Now