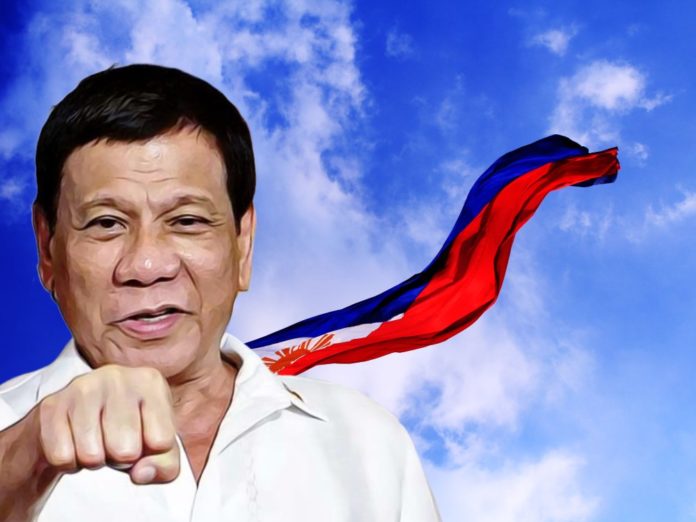 2
min read
LGBT+ rights groups are crying foul as the President of the Philippines officially pardoned a U.S. Marine who was convicted of killing a transgender woman although his reduced sentence had already been served.
According to The Philippine Star newspaper prosecutors' attempts to block LCPL Joseph Pemberton's early release from prison which prompted President Rodrigo Duterte to pardon him.
Prosecuted in October 2014, Pemberton was convicted of murdering Jennifer Laude in an Olongapo City motel room after he discovered she was trans. Her murder sparked outrage from the nations LGBT+ community.
Pemberton was sentenced to 10 years in prison, however, was allowed leniency on his sentencing – taking into account the time he spent in custody before his trial and good behaviour in prison, essentially reducing his sentence to six years.
The President's pardon of Pemberton has been widely criticised by LGBT+ rights groups including the Gender and Development Advocates (GANDA) and multiple other LGBT+ organisations who released a joint statement on the matter.
"We strongly condemn the absolute pardon granted by President Rodrigo Duterte to Lance Corporal Joseph Scott Pemberton, the U.S. Marine convicted for killing Filipino trans woman Jennifer Laude in Olongapo City in 2014."
The joint statement added, "President Duterte's pardon of Pemberton sends out a loud and clear message that a Filipino trans woman's life does not matter, that it is open season for discrimination and violence against transgender people and that American soldiers will continue to get away with murder in Philippine soil."
The pardon has also raised many questions around the nations legal system, with the countries State Department yet to publicly comment on the Presidents pardon.
Pemberton's Lawyer Rowena Flores said Pemberton had already served the six years prison his sentenced was reduced to with good behaviour and that Filipino prisoners that had served the same period of time had already been released but because he was from the US he was held back to be singled out.
"So far, since 2013, there have been 20,000 prisoners who had been freed under GCTA without being questioned if they already behaved, how many days they had been well-behaved, et cetera," Flores said, speaking partly in Filipino, in an interview with AM radio station DZBB.
"It is only now that it appears they are fixated on Pemberton, that he is being given special negative treatment — which was not given to ordinary Filipinos or even other foreigners who were not subject to the VFA," she added.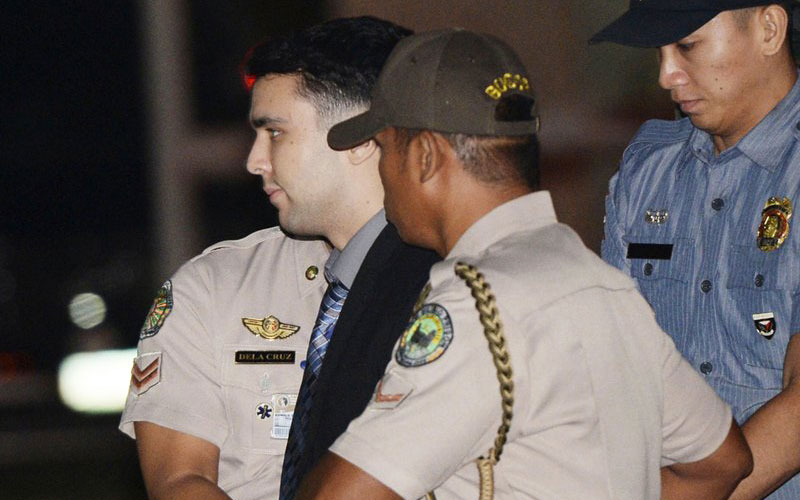 Flores also shut down talks that Pemberton's release was borne out of the Philippines Government's desire to appease the US.
"You know, what they're saying is one big speculation. There's no such political exchange. As I said, his sentence is from six to 10 years, and he's now completed his six years," she said.
"So, in fact, what we feared was that he would not be freed. I was thinking: Were they refusing to release him because they were giving in to interest groups like the LGBT and the communists?" she said.
Meeting Pemberton in detention a few days ago, she said he expressed his willingness to apologize to the Laude family even belatedly.
Pemberton would likely be removed from the Marines due to his conviction and plans to work in the U.S., Flores added.
Last Updated on Sep 8, 2020
The news team for
Gay Nation
love tips from our readers. Got tips or a news story that you would like published?
Go here to tell us something.
Visit the Gay Nation store Now