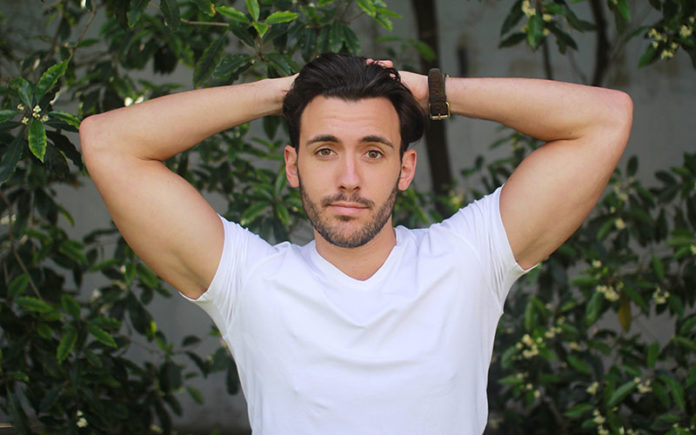 3
min read
All of us necessarily need to deal with rejection along our life journey.
Try as we may, we focus on progressing through physically and mentally to do our best to adapt and conform to what society expects from us, our goal of a strong loving relationship, engagement with friends and family and of course a good job that will support our future.
Seemingly, most of us are a product of our family environment from our formative and early years to young adulthood, as to how to act, look and believe in certain ways. But what happens to the "different ones" who do not fit within the stereotype of what is "normal", first and foremost as LGBTI+ people let alone on how we dress, who we love, who we have faith in and on it goes.
Thankfully, a great deal of progress and stride, through personal struggle and cost, has been made by various movements making for us today, not an easy ride, an instrumental positive difference in modern society where the "different ones" are now in the main accepted and able to individually grow and develop for who we are rather than who we love.
So why as LGBTI+ people, do we remain struggling as a community to be regarded as equals?
Whilst in my eyes being a queer individual can certainly be an asset, I have disturbingly seen firsthand how one's sexual identity can work to their detriment, so, I regard part of my role as a specialist Recruiter, to interview, coach and mentor LGBTI+ individuals in preparation for what can be a life-changing interview along their life journey.
Of course, the best preparation and intent is sometimes all but lost as painfully and dishearteningly, I see people from my community being stereotyped and disregarded on damaging unproductive reasons which are of course completely out of mine or my candidate's control.
What can I do? What benefit shall me being Mr Gay Pride Australia bring to the table where I can personally make a difference?
Being Mr Gay Pride Australia would provide me with a larger platform and opportunity, from my fairly unique working position, so that I can establish an all-inclusive program targeted specifically to the LGBTQIA+ community working alongside and with queer-identifying individuals so that I can positively contribute to their outlook, career interviews and general life progression. Mentoring and guiding people by employing my natural intuitive and somewhat inquisitive coaching abilities, allows me to focus on the person and not just their sexual identity.
Guidance within our community, not outside of it, particularly for younger people but for any age group, shall no doubt make a valuable input by delivering good resources and sound experienced advice to lift our community that we can grow stronger and forever progress to continue to strive for acceptance and equality in today's society and remove the rejection of yesterday.
As a specialist Recruiter, I would very much wish to create and build an educational program for small, medium and large organizations to communicate and work alongside with my day to day work outside of my natural LGBTI+ enthusiasm, to promote an inclusive and accepting community, fostered through enlightening programs.
Hopefully, LGBTQIA+ identifying people can follow my example and lead to approach employment opportunities with confidence and look to personal achievement for the best possible outcomes when one is in a comfortable, happy and stable environment whereby they can reach their fullest potential. Ultimately my aim is to facilitate an environment where LGBTQIA+ identifying individuals are treated and respected as equals to their peers.
My educational program idea can collaborate and marry into existing organisations with a clear aim of deconstructing stigma surrounding the LGBTQIA+ community.
I am particularly passionate and dedicated about this and I want to make it possible.
Equality is a long-standing battle that has of course very much progressed allowing a lot more of us to become stronger and achieve more for the LGBTQI+ community.
There are some things we can control in life and there are some things we cannot, so let's take control of the things we can for something better than the way we act, look, love and believe or perform in society or a workplace at any level.
Acceptance is not us faulting, it's us becoming equal across the board!
The news team for
Gay Nation
love tips from our readers. Got tips or a news story that you would like published?
Go here to tell us something.
Visit the Gay Nation store Now