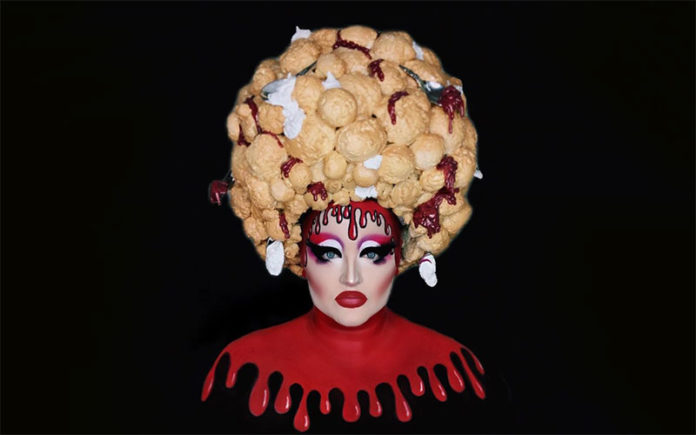 2
min read
UK Drag Queen Victoria Scone is rumoured to be the first-ever cis gender female to ever be cast on RuPaul's Drag Race.
The Welsh Hyper Queen along with 11 other UK queens, disappeared from social media on February 23 this year which was the date that filming was rumoured to have commenced in London.
As Gay Nation explained back in February, Michelle Visage went on stage in Auckland on the final day of RuPaul's Drag Race Down Under filming, February 14, and then straight away flew to London where she posted on social media that she had jet lag following the long trip across the globe.
A week later filming began in London and a number of notable queens disappeared from social media from that point on.
View this post on Instagram
If this is true and real, Victoria will make "herstory" and be the first-ever assigned female at birth (AFAB) cisgender queen to compete in the long-running drag competition.
Other queens sending the rumour mill into overdrive for season 3's cast include Charity Kase, Krystal Versace, Elektra Fence, Kitty Scott Claus and Vanity Milan.
The other rumoured contestants
1. Scarlett Harlett
View this post on Instagram
2. Kitty Scott Claus
View this post on Instagram
3. Elektra Fence
View this post on Instagram
4. River Medway
View this post on Instagram
5. Choriza May
View this post on Instagram
6. Anubis Finch
View this post on Instagram
7. Krystal Versace
View this post on Instagram
8. Ella Vaday
View this post on Instagram
9. Vanity Milan
View this post on Instagram
10. Charity Kase
View this post on Instagram
11. Veronica Green
View this post on Instagram
Last Updated on Jun 30, 2021