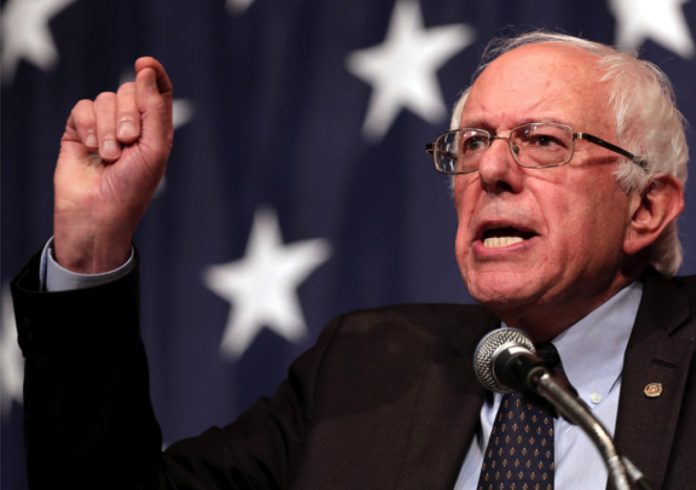 2
min read
With Trump and Hillary going head to head, vying for the top job of President of the United States, surely I'm not the only one thinking of what might have been if Bernie Sanders had have won the Democratic nomination as opposed to Hillary Clinton?
To celebrate the man that is Bernie, Eikon has created a list of 10 reasons why we miss Bernie Sanders.
10 reasons to cement the common view that politics and the entire political system within the United States is broken, and is in dire need of repair.
1. Heath Care
Medicare for All: Leaving No One Behind – Watch Sanders debate whether health care is a human right and the implications of that right.
2. A Living Wage
With millions of Americans working for inadequate wages, Sanders wants to ensure that no full-time worker lives in poverty. Sanders believes that the united states must increase the minimum wage to $15 an hour over the next several years.
3. LGBTI Equality
Sanders has been a longtime supporter of LGBT rights. In 1983 Sanders, during his first term as Mayor of Burlington, supported the city's first ever Pride Parade. He later signed a city ordinance banning housing discrimination.
Sanders was the only presidential nominee vying for the job of President of the United States to have constant Pro-LGBTI policy.
4. Immigration Policy That Makes Sense
https://www.youtube.com/watch?v=-UY8w_eZqEo
"We are a nation of immigrants. I am the son of an immigrant myself. Their story, my story, our story is a story of America: hard-working families coming to the United States to create a brighter future for their children. The story of immigrants is the story of America, a story rooted in family and fueled by hope. It continues today in families all across the United States."
5. Affordable Housing
When Sanders was elected mayor of Burlington, Vermont in 1981, he has made affordable housing a top priority. One of his proudest achievements as mayor was creating the first municipally-funded housing trust in the nation, which continues to create homeownership opportunities for moderate income families who had been shut out of the market.
In Congress, he is proud to have been one of the original House sponsors of the National Affordable Housing Trust Fund Act, which became law in 2008.
6. He's For the 99%
The United States is the richest country in the history of the planet, despite this much of that wealth is controlled by a tiny handful of individuals.
Sanders believes that the issue of wealth and income inequality is the one of the greatest moral issues of our time. Sanders believes it is the great economic issue of our time, and it is the great political issue of our time.
7. Racial Justice
https://www.youtube.com/watch?v=BNraDt8oO4M
Sanders believes that the United States must pursue policies to transform this country into a nation that affirms the value of its people of color. Starting with addressing the five central types of violence waged against black, brown and indigenous Americans: physical, political, legal, economic and environmental.
8. Prescription Drug Prices
Americans pay the highest prices for prescription drugs in the world. Sanders believes that access to healthcare is a human right, and that includes access to safe and affordable prescription drugs.
"A life-saving drug does no good if the people who need it cannot afford that drug."
10. He's Not Trump.
Last Updated on Oct 1, 2016