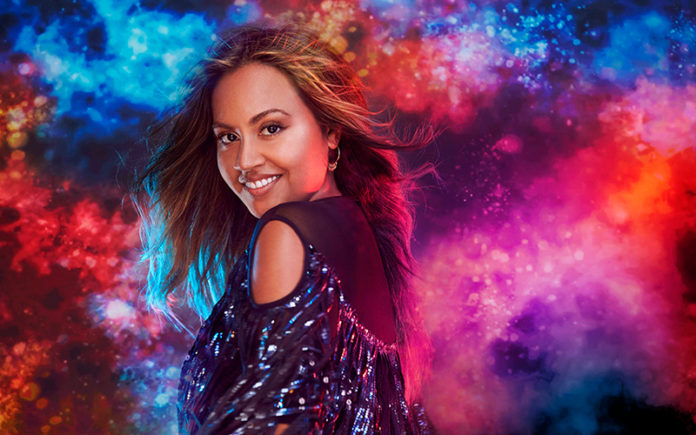 3
min read
As Jessica Mauboy wraps up her whistlestop "We Got Love" tour of Europe to garner votes for Eurovision 2018 the question everyone in Australia wants to know is, Can she actually win this?
It's always strange talking about Australia competing in Eurovision, given we are so far away from the continent, but this will actually be Australia's fourth attempt at winning the world's largest singing competition.
Our best place was second in 2016 when Dami Im boldly won the public vote by a country mile and then was pipped at the post in the judging panel votes by Ukraine.
This year many compare Mauboy's song "We Got Love" with Im's "Sound of Silence", and the radio play it is already receiving across Australia would say it has warmly embraced but is that enough to get past the voting blocks of Europe.
Pre-Eurovision, the songs from all of the competing countries are torn apart in an effort to find the winner but invariably it's not until the performer gets on that stage in Portugal and starts working with the cameras, lights and the audience that we will truly know whether the song will resonate to make Europeans pick up their phones and vote.
And don't forget, we don't really care if Australian's love our song, because Australians in Australia can't vote for Australia, the song needs to convince Europeans that it is the second best song in the competition behind their own country.
So who are Australia's biggest threats?
Each day people are betting on who they think will win, and don't take this lightly, they get the winner right more times than not. Currently, Australia sits at fourth favourite, about where Dami Im's song sat with three weeks to go in 2016.
Take a listen to We Got Love and then listen to how it compares with the other hot songs for this year.
1. Israel's Netta Barzilai singing Toy
Netta has a unique talent for mastering the looper – an electronic vocal instrument. The looper is featured in her songs including her Eurovision song Toy. This is going to divide the audience, I think its very cluckilly cool.
2. Bulgaria's Equinox sing Bones
A sombre song that Bulgaria hopes will take them to the big prize, a prize, like Australia they have never won. Compare this to last year's Bulgarian song by cute Kristian Kostov – "Beautiful Mess" which came second, I think this might be a way off.
3. Czech Republic's Mikolas Josef sings Lie To Me
Get yourself up out of the chair……well that's how this one makes me feel at the start, but as it rolls through, this mix between Michael Buble and Justin Timberlake never rises to any great heights. Don't get me wrong, Mikolas is cute, so I'm sure we will find plenty of time for this 22-year-old model once he's on the Lisbon stage.
4. Estonia's Elina Nechayeva sings La Forza
Eurovision has so many diverse singers and music, this is no exception were we move into pure opera, or so it seems. Looking at Elina's final performance to win Estonia's competition, we could be seeing a glimpse of her BIG stage presence at Eurovision. This had nothing for me, but it may just drag across those looking for something from left field.
5. Sweden's Benjamin Ingrosso sings Dance You Off
This actually worries me a lot…. Sweden have won this competition six times and could quite easily do it again this year with this cool, modern ditty. Benjamin is related to one of the guys from Swedish House Mafia and you can hear that style filtering right through this song. I think Australia will love this one, let's just hope our best friends in Sweden love Jess' song just as much.
Last Updated on Apr 17, 2018