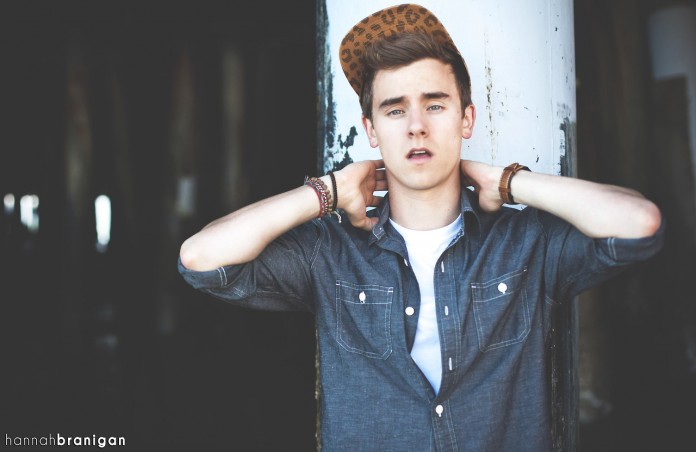 2
min read
Connor Franta thought he might be gay when he was 13, then he spent the next eight years making Youtube videos and playing the straight game. This time, last year he made the big step and told the world via his Youtube channel that he was gay.
Those of us that have come out know what that's like and know that it doesn't just happen once, coming out happens every week.
Connor Franta basically verbalises the process since coming out in his latest video and it's something we all should watch.
Reflecting on how much life has changed since he decided to share this moment with his followers, Connor uses his video to explain just how positive an experience coming out can be.
"It's a thing I don't talk about a lot on my channel and people always ask me why that is, why I don't talk about it a lot," Connor says in the video he captioned Coming Out: One Year Later.
"Coming out for me was oddly amazing. I heard so many horror stories about coming out, that people may not like you or family members will reject you, but for me, it really hasn't been that type of situation.
"I have had a very, very smooth coming out experience and I feel like it's important to highlight that to you guys, that it's not always bad. Sure it's bad sometimes, and that's really unfortunate, but I've had a really great coming out experience. "
While he's super confident talking about his sexuality now, Connor says that telling that first person he was gay was just as nerve-wracking as you'd imagine.
He continues: "I first thought about being gay at around the age of 13 and I was so terrified of those thoughts and I really, really pushed those away, but they kept coming back over the years.
"I didn't verbalise that I was gay up until two years ago. I was 20-years-old, almost 21-years-old when I verbalised that I was gay. It was such a taboo topic for me and I just avoided it at all costs."
Still, he couldn't be more glad he did it and he adds: "As soon as I said it and came out to that first person, it was so relieving that I just did it more and more.
"The reason I posted a coming out video on YouTube is for a couple of reasons," Connor goes on to explain. "Coming out, videos were such an important part of my coming out experience. I watched so many, I watched them all and that was how I became comfortable with myself.
"When I posted the video I was terrified. I was scared and I was nervous for weeks afterwards. It wasn't a quick fix and it took a while to feel fully like it had happened. It took a while to become a fully open gay person and it's still a learning curve for me."
The news team for
Gay Nation
love tips from our readers. Got tips or a news story that you would like published?
Go here to tell us something.
Visit the Gay Nation store Now