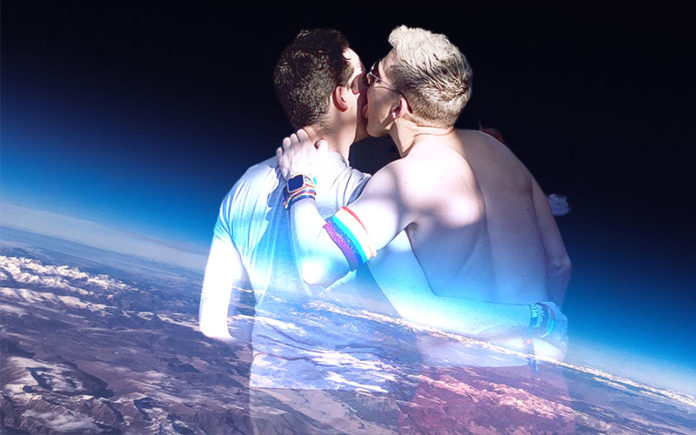 3
min read
Sexually Transmitted Infection (STI) rates are on the rise as the environmentally conscious among us, the Eco-Sexuals, are abandoning condoms due to the fact that most are made from non-biodegradable materials and covered in chemicals.
Figures from Australia and New Zealand reveal sizeable jumps in the rates of syphilis and gonorrhoea since 2013 and the most common STI chlamydia has also risen marginally with an increasing trend in the male rate since the end of 2017.
In Australia, syphilis rates have gone from 1,762 in 2013 to 5,078 in 2018 (+188%) while in New Zealand syphilis rates have risen from 82 in 2013 to 624 in 2019 (+661%). Gonorrhoea rates in Australia have gone from 14,877 in 2013 to 30,891 in 2018 (+108%) while in New Zealand 77 in 2013 to 123 in 2019 (+60%).
The rates of chlamydia in Australia has gone from 83760 in 2013 to 104,691 in 2018 (+25%) while in New Zealand 637 in 2013 to 656 in 2019 (+3%)
Experts suggest the figures coincide with the refusal by young sexually active, environmentally conscious people to avoid using condoms to help save the planet.
An estimated $9 billion worth of condoms are sold worldwide each year and with most being non-biodegradable, the majority end up in a landfill. A Sexual health expert Professor John Scott spoke to News Corp and said detrimental social media messaging, including activists urging people to not use condoms due to their environmental impact, were contributing to the decline in usage.
"I wouldn't discount the impact. If you're someone that's environmentally woke, you are going to have these competing things to consider — the ­environment or sexual health. It's the irony because having more people on Earth isn't good for the ­environment," he said.
"Getting the right messaging around safe sex out will be hard as there are all these competing 'truths'.
Polyurethane condoms are not biodegradable or recyclable while the science is unclear on how long latex condoms take to degrade, given the stabilisers and hardening agents added to them.
Australian Medical Association NSW president Dr Danielle McMullen said the reasons for declining condom use were complex and the growth of HIV prevention drug PrEP was also a factor.
"(PrEP) is contributing a bit to the decline in condom use among the homosexual community as it is effective at reducing the transmission of HIV but obviously it does nothing for other STIs so we certainly still encourage condoms," she said to News Corp.
"Chlamydia and gonorrhoea are easy to treat but we don't want to use antibiotics when we don't have to as, in the long term, we don't want to see treatment resistance."
Thorne Harbour Health CEO Simon Ruth people take a range of factors into consideration when deciding how to best look after their sexual health.
"With the significant uptake of highly-effective biomedical HIV prevention strategies like PrEP and undetectable viral load, we have seen a decline in condom use amongst men who have sex with men, but we have also seen a significant increase in the frequency of testing," Simon Ruth explained to Gay Nation.
"No matter what tool you use for HIV prevention, sexually transmitted infections like chlamydia, gonorrhoea, and syphilis can occur when you're sexually active. Having regular sexual health checks every three months helps ensure you maintain your sexual health as well as the sexual health of the people you're hooking up with.
"Improving the accessibility to easy sexual health testing is vital if we're going to see a decrease in STI notifications."
One of the biggest condom makers in the world Durex had a decline in sales in the 2018-19 financial year and due to Covid-19 restrictions would expect to see that drop again in 2020, although not directly associated with any environmental backlash.
Durex has been contacted for comment.
Australia STI rates can be found here
New Zealand STI rates can be found here
Last Updated on Jan 22, 2021
The news team for
Gay Nation
love tips from our readers. Got tips or a news story that you would like published?
Go here to tell us something.
Visit the Gay Nation store Now