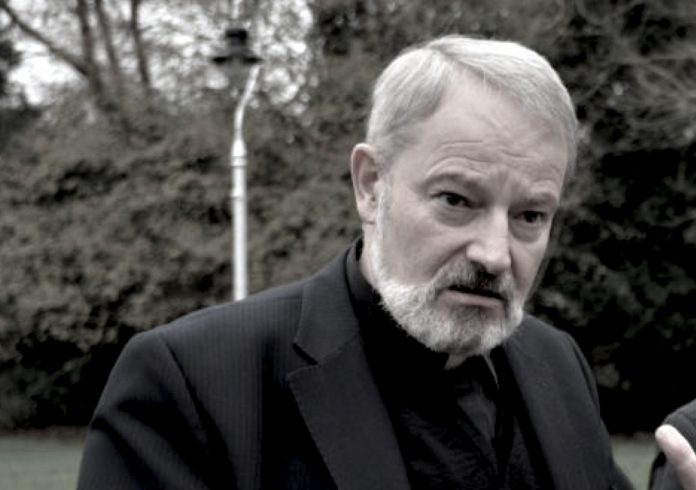 2
min read
Speaking in Dublin's Holy Trinity Church in Donaghmede, Bishop Kevin Doran of Elphin, explained that Northern Ireland has no obstacle in place for gays to marry, provided they don't marry each other.
Accourding to the Irish Times, the Dublin Born Bishop believes that the yes campaign for marriage equality are "not actually looking for marriage equality."
Doran adds, "They are looking for a different kind of relationship which would be called marriage; a relationship which includes some elements of marriage, such as love and commitment, but excludes one of the two essential aspects of marriage, which is the openness of their sexual relationship to procreation. This is only possible if we change the meaning of marriage and remove that aspect of openness to procreation."
Doran who resigned from the board of the Mater Hospital in October 2013 following hospital management confirming that they would comply with the new Protection of Life During Pregnancy Act, which was against his views on abortion, believes that society has "given up on the idea that sexual intercourse and an openness to procreation are essentially linked" therefore it is "more difficult to get our heads around why there might be any problem about changing the meaning of marriage."
The outspoken anti-abortionist and opponent of marriage equality summed up his sermon by listing questions and answers to his congregation reiterating his point.
Can we recognise the fundamental goodness of people who are of homosexual orientation? Yes.
Do we believe that they are loved by God? Yes.
And that they are equal in dignity to every other person? Yes.
Can they be actively involved in the life of the Church? Yes.
Can friendships between people of the same sex be good, even if they are sexually attracted to one another? Yes, of course.
"While marriage is the 'primary and most unique friendship,' there are many other kinds of friendship which are blessed by God. Friendship is an aspect of love, and love is the path to holiness.
"This of course applies equally to those who are homosexual in orientation as it does to those who are heterosexual.
Can people of homosexual orientation receive the Eucharist? Yes, on exactly the same basis as heterosexual people, who are likewise called to the virtue of chastity.
Can we engage with them in pastoral care for the family? Yes, of course.
Can people of homosexual orientation marry?
"This is quite interesting, because most people would probably say that they cannot legally do so. But, of course there is no legal obstacle to a person of homosexual orientation getting married, just as a heterosexual person can. To that extent the question of marriage equality simply doesn't arise. Whether it is good or just or wise for a homosexual person to enter marriage is another question."
Bishop Dorans latest comments follow similar homophobic comment made during an interview with NewsTalk Breakfast radio in March 2015 when he claimed that some people who have children "are not necessarily parents" in reference to same-sex parents.
Last Updated on Apr 21, 2016
The news team for
Gay Nation
love tips from our readers. Got tips or a news story that you would like published?
Go here to tell us something.
Visit the Gay Nation store Now