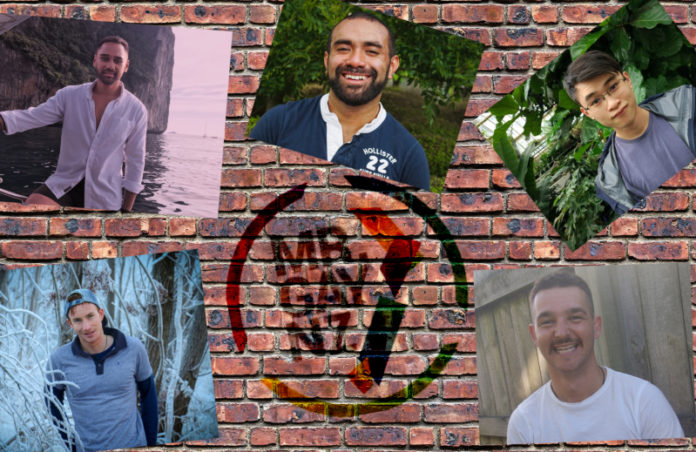 6
min read
The search for the Next Mr. Gay New Zealand is well underway, with five Kiwis making it through to this year's finals.
The five Kiwis selected will complete a range of tasks including an opinion piece, a mentoring course (conducted by OutLINE) a written test, a charity fundraiser, and a formal interview, all before jumping onstage at the Ending HIV Big Gay out on Sunday the 10th of February 2019 at Auckland's Coyle Park.
Check out this year's fantastic finalist below! – Mr. Gay New Zealand is proudly supported by Your Gay Nation, Ending HIV, OutLINE, and express Magazine.