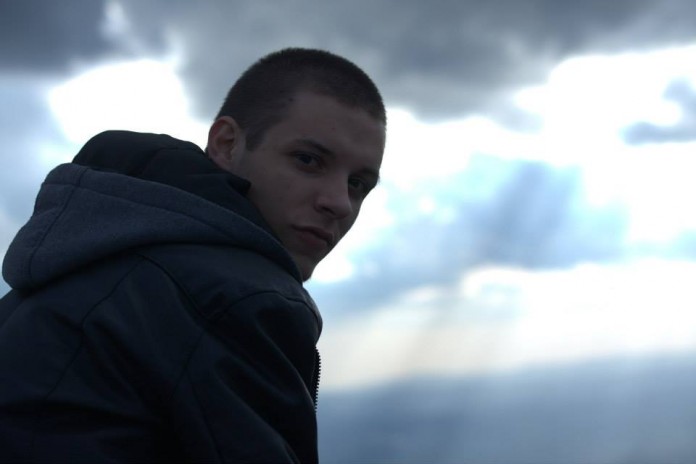 4
min read
Stand Up For Change – It's Not About Beauty
Hello everyone!
Well, my name is Vinícius, I'm 23 years old and I'm from Brazil. I graduated in business administration in Brazil, and I came to New Zealand to study English.
So, many people ask me why I choose New Zealand, of course before I came to here I just heard that New Zealand has lots of elves and orcs and wizards, joking! But I couldn't imagine how amazing is this country and this culture. New Zealand, beyond beautiful places and amazing views, has a friendly population, and I have met good people who help me in moments so hard for me in this new life.
These are my thoughts about society, Mr Gay NZ and the LGBTI community.
It's not about beauty.
When I could imagine that I will be here, one of the finalists for Mr. Gay New Zealand.
Totally out of stereotypes, yes, that stereotypes the society imposes on me, that cute face, the muscles, that perfect body, because if you don't have that perfect body (according to the mannequin size) you are out of the accepted society and out of what is considered beauty and can be showed.
When we talk about stereotypes, everybody thinks of hot guys and beautiful girls, everybody thinks in hours spent at the gym, money invested in plastic surgery, and so many cases of shortcuts for perfection.
The extent to which people go to have quick and easy results in pursuit of foolish stereotypes?
People are not only beautiful bodies that parade in public.
How many people have health problems because are not happy with their body? This we can include the most diverse of illnesses caused by different things, like weight loss "medicines" or better (drugs), in other way, caused by steroids (other drug), without mentioning the mental problems developed for many people that suffer daily when they look in the mirror, or when someone says that you are hideous or that you need a diet. Sometimes this mental problem arriving in the extremes, until the only solution for these minds contaminated with the crap that society imposes is suicide.
Horrible right? So my question is: Do you agree with these stereotypes because society says it is right? Do you think that you can't go to the beach because you are two sizes bigger than that mannequin in that beautiful store you dream of shopping at?
Well, I`m sure you don`t agree with everything that the society says for you, or what is wrong or what is right. So if you know that society isn't always right, if you don't agree about everything that society says or imposes on you, tell me, who tells you or why do you think that being gay it is wrong and cannot be accepted by the society?
Because we are out of what the society imposes?
Imagine this, a larger girl has bought a new bikini for summer, but is too afraid to wear it because she is being scared of being judged by people. The same problem happens with young gay and lesbian people because they are too scared to show the world who they really are because of judgment.
So I`m sure this competition is not about beauty, but about the changes the society needs. The society shouldn`t think in stereotypes and generalize what is acceptable or not, all of us are humans, and all of us are just looking for the same rights, for respect and understanding.
Preconception, I believe that everybody has already heard this word, so I believe that everybody knows the means of this word. Now imagine you live your life with people judging you because of who you are. In worst cases so many younger gay guys find that suicide is the only solution to end their suffering. In my research about Mr Gay Nz competition, I discover very sad facts about teenage suicide. I read that LGB youth are 4 times more like to attempt the suicide. I also find that near half the amount Transgender and Intersex youth have serious thoughts about suicide.
The LGBTI community is fighting for so many causes, that some people think just waste time, but for so many reasons, these fights exist behind the curtains. Just like that bigger girl I mentioned, who don't want to go to the beach because she`s afraid to be judged, we don`t want to be judged because our choices, who we are, who we love. We want respect, we want to go out in the streets without feeling afraid to be cursed and get involved in fights because of our sexual orientation. We want to be who we are, in any part of the world, and to be accepted by everybody.
The world needs change, and we are just a part of a chain, trying to change ideas that we are sure society knows is wrong. In this moment have so many people fighting for different causes, with the hope for a better world.
I am happy to now be part of this competition because I want to be someone who stands up for change. Some people might see this competition maybe sometimes like a beauty competition, they see the stereotypes, but I see Mr Gay NZ as a platform to inspire change. I remember my friend tell me a metaphor for change… he says that one person is just one voice, not very loud, but ten people are a choir, they can be heard louder, a thousand people start to make change. With this competition, we can be a voice of thousands. I believe we will make better changes to make the world a good place for all.
Last Updated on Feb 11, 2016
The news team for
Gay Nation
love tips from our readers. Got tips or a news story that you would like published?
Go here to tell us something.
Visit the Gay Nation store Now