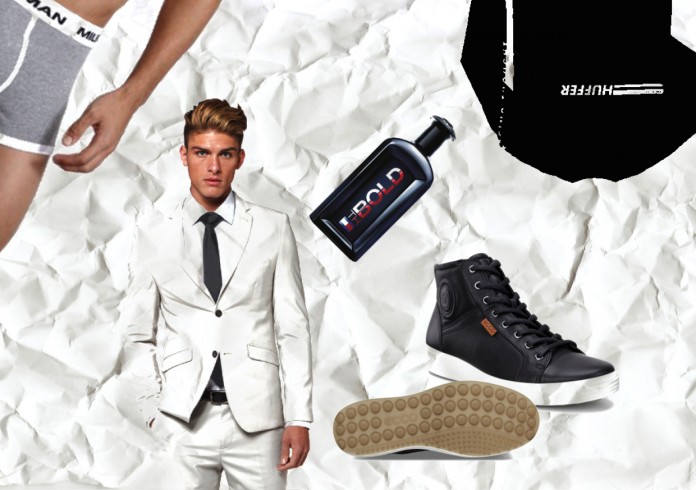 2
min read
Spring is finally upon us in the Southern Hemisphere and not a moment too soon. As rain showers and sunshine share the spotlight, Eikon takes a look at the must have fashion items for the awkward in-between season.
It is not quite time for Jandals yet (Thongs if your an Aussie..) so your probably still going to need some solid footwear for that spontaneous pour-down of rain that is bound to happen with out you expecting it.
Hi-top sneakers are big this season, the super comfortable Soft VII Men's high top by ecco are a leather variant of the classic high top design. The traditional high top features have not gone anywhere, including the super-stylish long laces, and you also get the benefit of superior comfort features for all-day wearability as well.
2
TH BOLD – Tommy Hilfiger
Smell the part for spring … and watch the video …
Fronted by tennis player Rafael Nadal, TH BOLD is ideal for spring, and is dedicated to players who play to win. The new fragrance is described as strong, fresh and sporty.
Made for "modern men" who are passionate and courageous.
Need to Suit-up in spring?
Wedding? Engagement party? or another formal event? the Stamford St Stretch Suit from Hallensteins Brothers is a great addition to your wardrobe. This stylish suit is light-weight making it ideal for warmer temperatures while still giving some warmth if the weather turns pear shaped. Made from stretch fabric to provide an insanely comfortable fit with durability, this suit brings an end to the days of heavy uncomfortable formal wear.
4
LS SUP TEE / RACE THRU – Huffer
A little nippy, but suspect its going to heat up?
It's probably best you leave the house with a long sleeve tee, made from 100 % Cotton this very cool boxy fit, Huffer print, cuffed, long sleeve tee gives you that little extra warmth from that wind chill. If and when it heats up, just roll up the sleeves … Too easy.