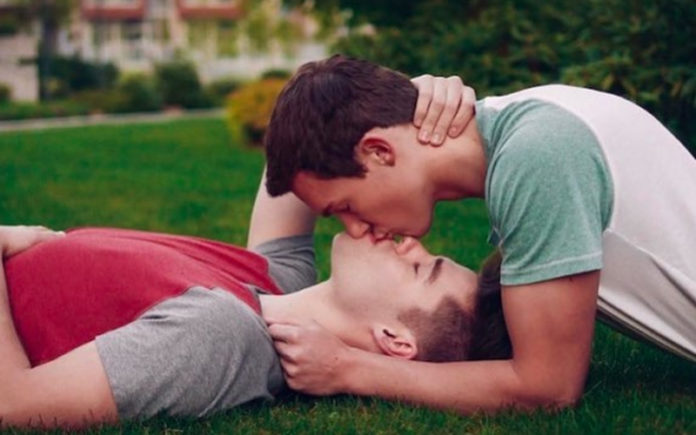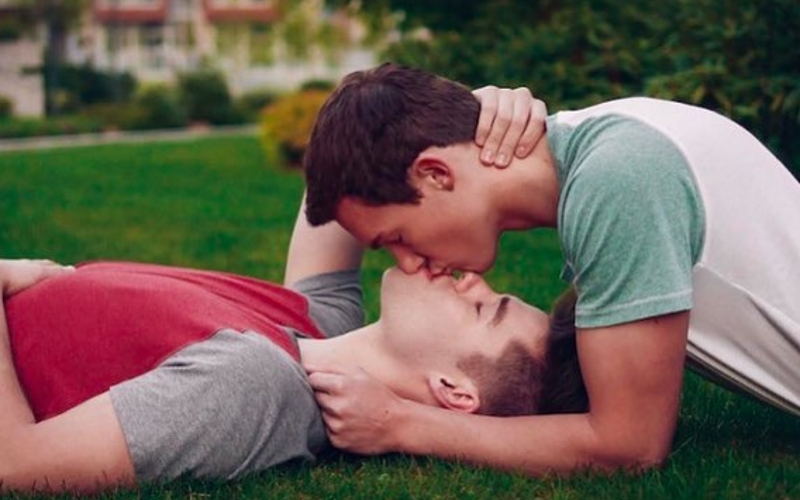 3
min read
Sex. We all have it. We all agree it can be great.
Now I'm not going to beat around the bush (hehe puns) when it comes to our sex lives but are we being as safe as what we possibly could be? Do you always use condoms and lube? Do you know your HIV status or the status of the person you're having sex with?
Yes, I know how it kills the mood. *Kiss* "Are you clean" kiss, kiss "Are you on PrEP" kiss "Got a condom" kiss "Amyl?"
Okay maybe ignore that last part, but there is no excuse to not ask these questions. HIV is no longer a scarlet letter. It's not a death sentence and it's definitely not an excuse to ignore or mistreat someone whose HIV status is positive.
HIV stands for Human Immunodeficiency Virus, a virus which weakens and affects the body's ability to fight infections.
It's not a gay disease, it doesn't just affect men who have sex with men. Though, it is 18 times more likely to contract HIV through anal sex than what it is through vaginal sex, which is why men who have sex with men(MSM) are targeted in public health campaigns.
The AIDS Council of NSW's (ACON) state of play forum on April 19 in Sydney informed the Australian community on the current stats and trends of sexual health and HIV transmission.
In Australia, there has been a 41% decrease in HIV diagnoses since 2016 in Australian born men and PrEP's uptake is quite high.
However, gonorrhoea, chlamydia and syphilis are still on the increase. Statistically speaking, that's not bad. It just means that people are testing more regularly and taking the necessary precautions against HIV but possibly not other STI's.
Craig Cooper, CEO of positive life NSW, had some good one-liners on the night.
One of my favs; "Gay men are still f***ng and getting tested". Which is pretty great. It means that we're not afraid to have sex and that were still living a healthy life.
Now for those of you from New Zealand, your stats are a bit different. I was in contact with New Zealand Aids Foundation(NZAF), and asked them about HIV transmission.
"In 2016, 244 people were diagnosed with HIV in New Zealand. This is higher than in 2015 and the highest number since the start of the epidemic in the country," said NZAF spokesperson.
This is interesting, especially seeing that New Zealand has had PrEP before Australia and have funding through The Ministry of Health to lower the cost of the preventative treatment.
Is this stat so high because people are testing more regularly or is it a stigma which prevents people form getting tested thus the virus spreads?
What Australia and New Zealand have in common is their effective promotional campaigns.
Australia's "How do you do it" or "a[test]" promotions and New Zealand's "Undetectable Viral Load" and "____ for dummies" videos are flamboyant, informative and does the job.
This is a huge difference from the grim reaper ads in the 1990s.
Prep is accessible in Australia and New Zealand. One pill a day consistently can prevent the transmission of HIV from one partner to another.
In Australia, it costs about $40 a month and in New Zealand $20. That is generally speaking the price of one script per month and without a health concession.
In both countries the battle to get Prep approved was long but now, its here, its queer and let's use it.
At the end of the day "We just want to protect the people we are f***ng" –  Craig Cooper, Positive Life.
It's fair to say, there are a small army of people in our community who have walked across water and fought to get a safer and more 'protected' community.
Positive life NSW fought the health system for 18 months to speed up the treatment process of HIV and are constantly informing GP's about treatment.
People living with HIV in Zealand have a good standard of living with free counselling and mediation sessions to talk through living with HIV.
Now for those of you who don't know me, I'm 18, I didn't live in a time where people died due to AIDS, where the diagnosis of HIV was a death sentence, or where it so strongly stigmatised people would just not have sex.
Instead, I live in a world where I can catch the train to CBD see at least 4 campaign posters on testing regularly or using protection and then go to a club, be approached by ACON's Spark team and do a quick test for HIV.
Not only is that a comfort but I'm able to understand what I can to do to protect myself and protect the people I love… or the people I have just met a few hours ago.
Importantly, NZAF states that "Gay men need to stay safe by using condoms consistently, take PrEP – they need to test often to know their status – they also need to start treatment early if they are diagnosed with HIV. This way they can maintain an undetectable viral load and HIV cannot be spread when it is undetectable. HIV stigma and homophobia are also big drivers of HIV infection rates."
Last Updated on May 21, 2018
The news team for
Gay Nation
love tips from our readers. Got tips or a news story that you would like published?
Go here to tell us something.
Visit the Gay Nation store Now