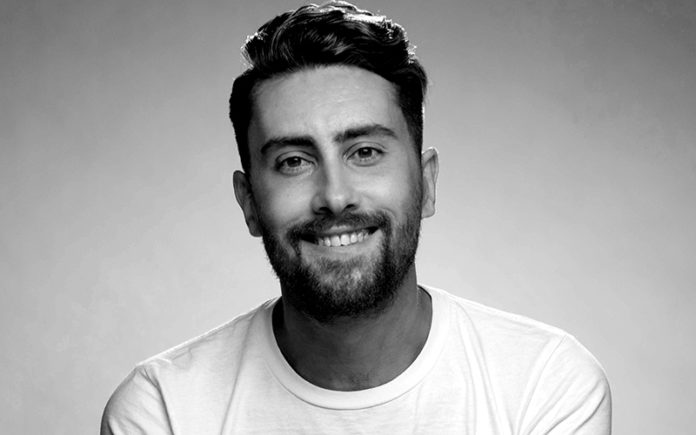 2
min read
Charlie Tredway was really nervous and debated long and hard before entering Mr. Gay New Zealand competition.
For the South African-born kiwi, Charlie is already heavily involved in the LGBT community as a Community Engagement Officer with the New Zealand AIDS Foundation but it was the opportunity to broaden the reach of his message that excited him about the opportunity to be Mr. Gay World.
"I'm most excited to be included in the running for Mr. Gay NZ with a group of truly diverse people, each with their own views and passions for community involvement," said Charlie to eikon.
"None of it is about ego, it's all about using this as a platform to talk about what is important to them, promote change, and hopefully be able to carry on and share that kaupapa internationally.
"It's refreshing and I think, more importantly, it speaks to what sort of a progressive country New Zealand is for the most part."
Charlie is living with HIV and as he explained in his opinion piece last week, devotes his life to HIV advocacy and community awareness.
"I know I sort of seem like a one issue pony but creating a discussion around HIV and Sexual Health is the reason I wanted to enter in Mr. Gay NZ.
"I think it's one of the most taboo topics, mired in shame and shrouded in misinformation than just about anything else in our community.
"I'd like to say people are all informed but in 2015 we had the highest number of new transmissions in the history of New Zealand, and yet you only have to read the comments on any post pertaining to HIV to see that many people don't think it's an issue anymore.
"And as an HIV+ person, you only need open an app and disclose to encounter hostility and misguided fear.
"We are in a really bold time for the HIV prevention response.
"Now more than ever before we have a combination of tools that can, without hyperbole, end new transmissions of HIV and make stigma a thing of the past.
"But to do that, people need to be informed, open to discussing this sort of thing, and move past the apathy."
The final of Mr. Gay New Zealand will be held on Sunday and Charlie will meet the majority of his other finalists for the first time.
Leading up to the final Charlie has been philosophical about his chances but has already sought out advice from pervious winners about what it is like to take the title.
"I have chatted to the tremendous Bernie(Lee) and the incredibly talented Chris Olwage, but for the most part, I'm just taking this journey one step at a time with no preconceived notions or expectations.
"Win or lose I have already achieved what I set out to do, share my story, start a discussion and show that people living with HIV are just as worthwhile of consideration as anyone else.
"I think they(other finalists) are truly a bunch of gorgeous guys with something vital to say, something they stand for, and a passion for our community. And that always impresses me."
The final of Mr. Gay New Zealand 2017 will be held at the Ending HIV Big Gay Out on Sunday 12 February. You can still vote for your favourite finalist here.
Last Updated on Feb 10, 2017
The news team for
Gay Nation
love tips from our readers. Got tips or a news story that you would like published?
Go here to tell us something.
Visit the Gay Nation store Now