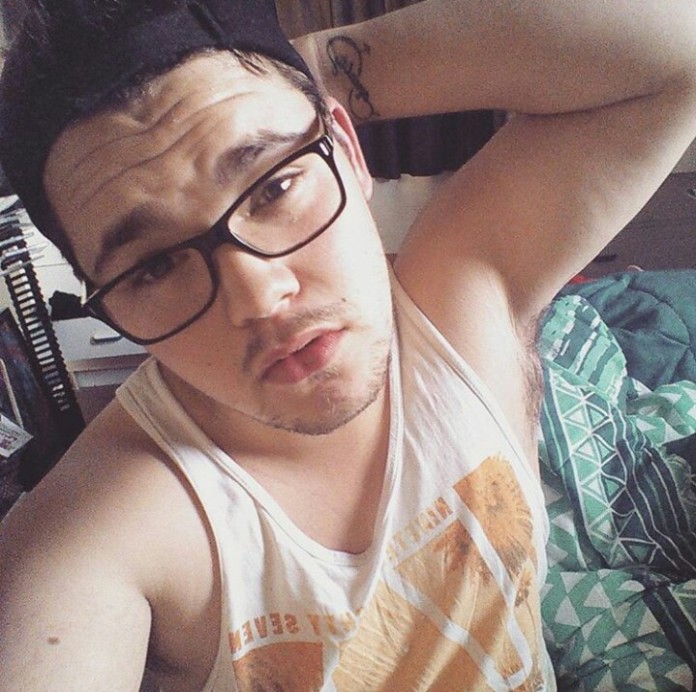 3
min read
I Didn't Want to Feel Broken and Hurt Anymore – Jacob's Story
"Gay, Lesbian, Bisexual, Transgender, Takatapui and Fa'afafine Youth are nearly four times more likely to attempt suicide. Not because they are queer or transgender but because they feel rejected and alone."
The 2012 WTF Campaign Video created through the collaboration of Rainbow Youth and OUTLine NZ has captured an important aspect of the LGBTQIA+ Community that I feel strongly about that youth are living in fear, feeling isolated and alone, and turning to self-harm and suicide as options to escape these feelings and thoughts.
This issue is very close to my heart. Back in 2010 when I began high school, I lived in fear and felt like I couldn't be myself.
All through primary school, I was bullied and mocked for being friends with girls and not doing the stereotypical "male" things like sports and being rough.
I was more into the stereotypical "female" things like netball and jump jam, I was from then on labelled as gay.
The incessant bullying made me think that being gay was something that was wrong and that I needed to be straight, otherwise people wouldn't want to be my friend.
I was never the most popular kid in school and could be best described as the kid who got picked last to be on a sports team.
I developed the idea that if only I was straight, people would accept me and want to be my friend.
This lead to years of self-doubt and confusion about who I was, leading me into a dark place – depression.
When I began high school was when I really started to understand that I wasn't straight and that I couldn't live in this fear anymore.
So I chatted up one of the other guys in our school and was just seeing where things would go.
Somehow this got around the school and the bullying continued.
Still in denial, my depression started to get worse until one day I decided it was enough.
I didn't want to feel this broken and hurt anymore.
I went home one night from school, acted happy and normal for my family and then went into my room for bed as I normally would.
Little did anyone know I was planning to end my life that night, I didn't want to do it anymore and the feelings were literally eating me alive. I didn't want the bullying anymore. If I couldn't fit in, I couldn't live.
So that night I waited for everyone to go to bed and then tried to attempt suicide.
Previous to that I use to self-harm to try and dull the feelings which only seemed to ever make them worse.
It was only a short break from the pain because no matter how much I self-harmed the bullying never stopped and it just kept going.
I am only one person of the many LGBTQIA+ Youth that suffer from depression, anxiety and other mental health issues faced from unwanted homophobic bullying and discrimination that still exists today.
Even within our own community, I have personally experienced discrimination. We look for partners based on superficial characteristics, like whether they're straight-acting, or we ditch them if they aren't a certain race.
It's bad enough that we are discriminated against in a heteronormative society but now we feel the need to discriminate within our own community.
I feel that the youth suicide rates for our rainbow community can be lowered by promoting a more united front and through more education in high schools and to parents of LGBTQIA+ Youth.
When people educate themselves about these issues, they become more open-minded and accepting, I feel that if we make schools a safer place for our LGBTQIA+ Youth we could help reduce our skyrocketing suicide rates.
Organisations such as Peer Sexuality Support Programme run by Auckland District Health Board and Rainbow Youth help to provide these services but we need more services that are able to provide this work on a wider level across the whole of New Zealand.
The issue of Youth Suicide is very dear to my heart because I contemplated it myself.
I am so glad that I never went through with it because otherwise I wouldn't be here today.
I feel that everything happens for a reason and it wasn't my time to go. I feel that I was kept here for this purpose to share my story and hopefully to reach out to those youth that do feel they need some help.
Please feel free to ask for help, I never asked for help until it was almost too late.
If you know of anyone who is suicidal or having suicidal thoughts, please contact OUTLine NZ on 0800 OUTLINE or Youthline on 0800 376 633
Last Updated on Feb 10, 2016
The news team for
Gay Nation
love tips from our readers. Got tips or a news story that you would like published?
Go here to tell us something.
Visit the Gay Nation store Now